The rules of swag photos: place everything you have bought or have been given at a show on the hotel/AirBnB/friend's bed/sofa/mattress in the hall. Take the photo of above. Try not to show your feet.
Here is what I'll be taking home from Leeds tomorrow morning, after a successful weekend at Thought Bubble. Sean Phillips's oversized Spirit tribute, all the Mega Robo Bros books my youngest daughter requested from Neill Cameron along with a sketch of her favourite Phoenix character, a signed Angelic, a Black Crown preview from Shelly Bond, and so much more. Ask in the comments if you want any details about specific bits and pieces.
Plenty of stories I've learned, as well. I think this may be a busy week. OK, time for me to head back to the end of show party — if you see me in the morning with the massive pink holdall on my bag, take pity on my weak frame.
Make sure I turn the oven off before I leave, right?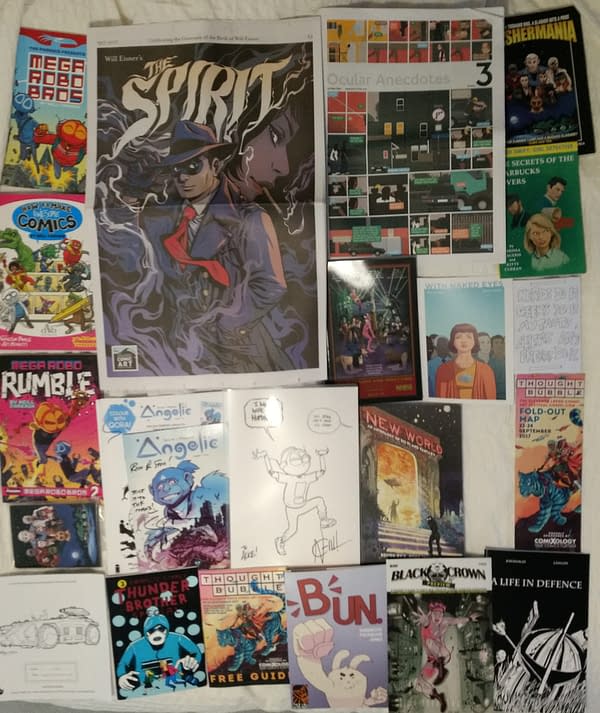 Enjoyed this article? Share it!