Welcome to the pretty-much-mostly-daily Lying In The Gutters. A run around the day before and the day ahead. You can sign up to receive it as an e-mail here.
The 10 most-read stories yesterday
One year ago…
And the 100 most-read stories of 2019 right here.
Happening today…
Dan Abnett signing Lord of the Dark Millennium, Forbidden Planet Megastore, Shaftesbury Avenue, London 6-7pm.
Comics Creators Workshop, bi-monthly meet up for anyone that creates Comics, Graphic Novels and Comic Strips. Whether you're an absolute beginner, looking to improve, or gain new skills, this is the place to be. Run by Comic Book Artist and Writer, Chris Geary, the sessions will include lessons on everything to do with comics, including Writing, Inking and Lettering. Belsize Community Library, Antrim Grove, London, 7pm – 9pm £10
Roz Chast & Patricia Marx Event, You Can Only Yell, Kepler's Books and Magazines, Menlo Park, CA
And a happy birthday to…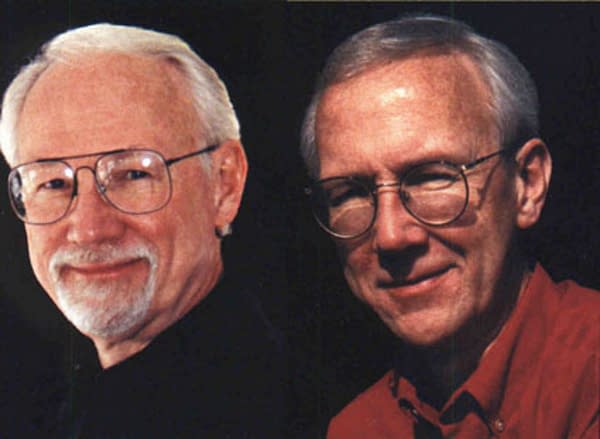 Greg Hildebrandt, comic book cover artists. And his late brother, Tim.
Klaus Janson, co-creator of Sacred Creatures and The Dark Knight Returns
Philip Tan, artist on Spawn, Uncanny X-Men and Iron Man.
Russ Braun, artist on The Boys, Jack Of Fables, A Train Called Love and Jimmy's Bastards.
Adam Brown, artist for 2000AD, Judge Dredd Megazine, American Gods, Deadpool Vs Carnage.
Gustavo Vazquez, artist on Scooby Apocalypse, Exit Stage Left, Sunfire & The Big Hero 6.
Subscribe to our LitG Daily Mailing List
Enjoyed this article? Share it!