The Guardian Combines Literary Authors With Comic Artists, From Audrey Niffenegger To Dave Gibbons
This Saturday, the Guardian newspaper is to fill its Weekend magazine with comics. New comics. Though written by authors more associated with literary work and drawn by artists known for their comics. Creating pairings such as these…
Eggers, of course, already stretching across both worlds. It's a stunning achievement on The Guardian's part. A different comic will run every day from tomorrow on the Guardian website but will all appear in print in full on Saturday. I am already being asked by Bleeding Cool staff in the US to pick them up a copy.
Here are the first half pages from the first of the three mentioned pairings… Gillian Flynn and Dave Gibbons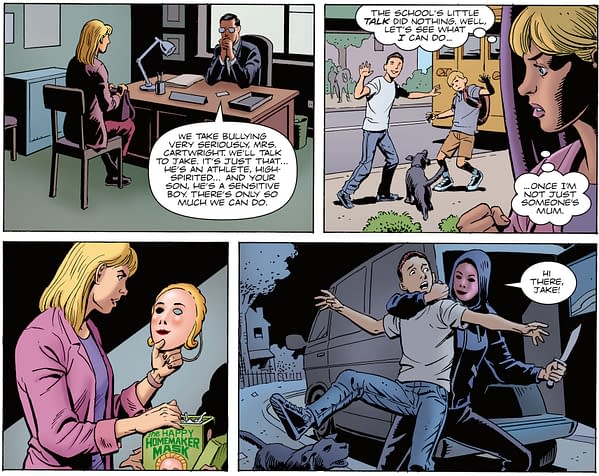 Then from AM Homes and Frazer Irving,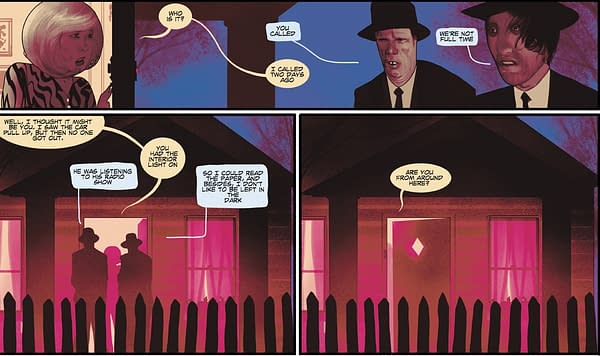 And finally from Margaret Atwood and Christian Ward.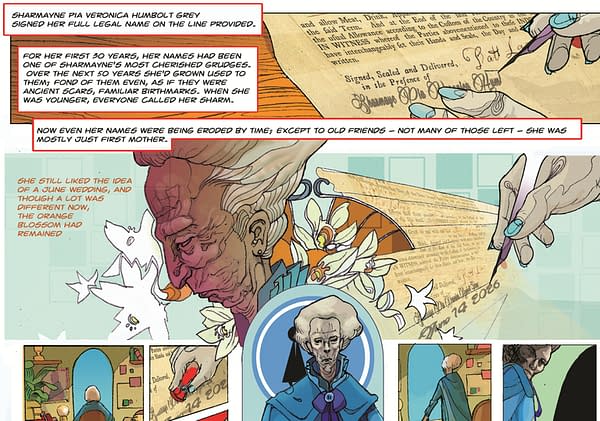 Dave Gibbons tells me "My family all read Gillian Flynn's GONE GIRL on the beach last summer and were all agreed it was the best fiction read for ages, so it was almost surreal when the Guardian offered me the chance to work with her.
"Although she hadn't written comics before, her dad had introduced her to EC Comics and it was very much that flavour which suggested itself. I sent her a couple of scripts as examples of format and she sent back something amazingly polished, as if she'd been writing them forever!"
Christian Ward was very keen to tell me how he was "honoured to collaborate with such a world class writer, it was a thrill to be involved not just as a comic book artist but also as a storyteller helping to bring Margaret's fantastic story to life in the comicbook format. It's such a cool project and I'm really happy to be included in such great company".
While Frazer Irving said "Adapting the story was a complete contrast to Grant Morrison's scripts which have been dominating my desk lately, but it was a most intriguing rabbit hole to explore. I hope it prints well!
So do we, Frazer, so do we!
Now how many of those authors can we persuade to go to full graphic novel length?