Posted in: Comics, Recent Updates | Tagged: brigade, Comics, entertainment, rob liefeld
---
The Latest On Rob Liefeld's Brigade. And The Later. Over a year ago, Rob Liefeld Kickstarted $35K to publish a revival of his Brigade series last year, to be released, and distributed free at the beginning of this year.
There have been delays. Quite a lot of them.
Recently he said that he was he was hoping for publication at the end of the June for Las Vegas Comic Con but would guarantee 100% for San Diego Comic Con.
Well, about that…
Made calls to printers 4 Brigade for Comic-Con but I pushed production window too close. Now too many $$$$ wasted to hit con mark. Apologies

— robertliefeld (@robertliefeld) July 9, 2014
I think that means that a tight schedule will cost too much to get a print rush job on for the show. But what about the digital version he promised backers, surely that can be delivered now? Rob has set the record straight.
To all backers,

My guarantee as to Brigade's launch for Comic Con is being tested as he deadline closes in. Final files are due soon in order to hit the mark. After previous colorist delays resulted in hold ups in completing Brigade, that element of the book has been satisfied and is on track.

This current hold up is 100% on me as I struggle to complete the book to my satisfaction. I have changed the book repeatedly in order to reflect different agendas. Due largely in part to the fact that this will be my first interior work in 2 years, I am hung up on releasing it into the public. Hung up in this case means another delay if I cannot push this through. I have circled 2 upcoming summer shows that would provide a great launch for this book and I will move towards those dates if comic con is out of reach.

My sincere apologies, I desperately want to share this with you backers and the public at large. I believe it represents a return to the energy and spark of my previous work, it also serves as as a launch for the entire re-imagining of these characters and by extension much of my Extreme catalogue. My only priority is pleasing the fans that have supported my career and this kick starter project. I want this to give you maximum jolt and impact.

I have been and will continue to be sparse in sharing the work with the public, I strongly believe in preserving as much mystery around the book as possible.

The surveys will go out at completion, I won't do so prior because they will get lost.

A digital copy of the book will be released as soon as the book is at the printer. Hard copies to follow.

Feel free to castrate me with your frustration in the message section of these boards. I remain focused on honing and editing the book for maximum satisfaction! And thank you to each and every one of you who has posted support it have shared your support and enthusiasm at my comic store appearances and conventions.

Thanks as always!
And for everyone else,
BRIGADE will debut at a show in the upcoming weeks of summer. I'm tweaking for benefit of finished product. Thx for your support!

— robertliefeld (@robertliefeld) July 9, 2014
In the interim, Rob has been able to get his old RE:Gex comic remastered and reprinted in time for the show. And I hear rumours of an work-for-hire gig (possibly with Tom Scioli at IDW?) that might stretch things further. Which might explain the delay a little, which Rob is no longer just blaming on colourists.
Like he says, there are two other summer comic conventions he's aiming for. And hopefully he'll get the digital version out at some point too. His fans and backers keep holding out hope. You can't be a Rob Liefeld fan if you have to keep checking the clock.
I mean it's a very long time till the heat death of the universe. Plenty of time.
---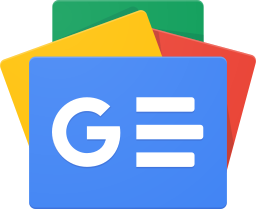 Stay up-to-date and support the site by following Bleeding Cool on Google News today!