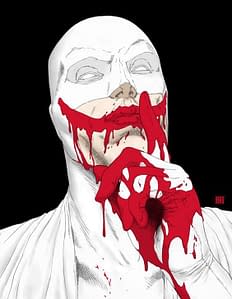 Yesterday, we ran a report from the Canadian Council On Learning that comic books, including superhero titles, encourage boys to read and enjoy all types of reading, increasing critical faculties and generally generating a more intelligent reader.
Today, the papers are full of another study, Superheroes and Slackers: Limited Media Representations of Masculinity for Boys, that shows superhero comics "may not be the best image for boys to see if society wants to promote kinder, less stereotypical male behaviors, according to psychologists who spoke Sunday at the 118th Annual Convention of the American Psychological Association."
Sarah Lamb PHD, professor of mental health at University of Massachusetts-Boston told delegates;
There is a big difference in the movie superhero of today and the comic book superhero of yesterday. Today's superhero is too much like an action hero who participates in non-stop violence; he's aggressive, sarcastic and rarely speaks to the virtue of doing good for humanity. When not in superhero costume, these men, like Iron Man, exploit women, flaunt bling and convey their manhood with high-powered guns.
I thought Iron Man's major adversary Mandarin was the bling-flaunter. Anyway. Lamb continued saying that in the past, such characters "were heroes boys could look up to and learn from because outside of their costumes, they were real people with real problems and many vulnerabilities," she said. But not anymore.
Lamb's extensive research into the media consumed by boys showed that "in today's media, superheroes and slackers are the only two options boys have. Boys are told, if you can't be a superhero, you can always be a slacker. Slackers are funny, but slackers are not what boys should strive to be; slackers don't like school and they shirk responsibility. We wonder if the messages boys get about saving face through glorified slacking could be affecting their performance in school."
Sounds like someone should, maybe, do some research into that first. You know, before issuing press releases.
So which is better? The Canadian Council On Learning or the American Psychological Association? There's only one way to find out.
FIGHT!
Enjoyed this article? Share it!