Posted in: Comics, Recent Updates | Tagged: Comics, entertainment, marvel
---
The Return Of Marvel's First Lesbian Lead, Victoria Montesi, To Comics
Bleeding Cool's reading of the runes has suggested that we may be seeing the return of Damon Hellstrom in a big way at Marvel, maybe in his own series. But comic creator Brett Schwaner is seeing the return of another name not too far removes. He writes, Reading the tea leaves of upcoming Marvel solicits yields unexpected horrors:
Spotted making an unlikely return after several decades spent languishing in obscurity, it looks like the Darkhold Redeemers might be headed for something of a comeback.
Darkhold: Pages From The Book Of Sins ran for 16 issues from 1992-1993. Launched in the summer of 1992 as part of the "Rise of the Midnight Sons" crossover event, every issue was written by Chris Cooper. The premise went something like this:
The Darkhold is a book of spells which can grant your heart's desire, for the small price of your soul. Pages from the Darkhold have been scattered across the world, hand-delivered by an evil demonic dwarf. The DarkholdRedeemers assemble to track down the lost pages of the Darkhold and end the curse.
The cast included:
Victoria Montesi, Darkhold's main protagonist; whose family has been sworn to guard the Book of Sins from those who would use it for evil purposes. Victoria is one of Marvel's earliest lesbian characters. She is historically significant for being the first LGBT character to headline a comic book series at either Marvel or DC.
Louise Hastings – an occult expert
Sam Buchanan – Victoria's skeptical bodyguard
Mordred the Mystic – a rogue sorcerer; rival of Dr. Strange
Jinx – Louise's grandson; becomes Mordred's pupil
The Darkhold Dwarf – an evil grinning dwarf who collects souls
Following the series' end, Victoria Montesi appeared in the pages of Doctor Strange Sorcerer Supreme. She can be seen giving birth to her own demon father on the cover of that series' final issue. Mordred appeared years later in Dan Slott's Mighty Avengers.
The record has been scratching for Victoria Montesi and the other Darkhold characters for 20+ years… …until this week's issue of Carnage. And then, snippets from Marvel's solicits through June:
CARNAGE #8
GERRY CONWAY (w) • MIKE PERKINS (a)
Cover by MICHAEL DEL MUNDO
• Who is Victoria Montesi and is she friend or foe! Toxin, Man-Wolf and Co. will find out soon but they may not like it.
32 PGS./Rated T+ …$3.99 X-MEN '92 #4
CHAD BOWERS & CHRIS SIMS (W) • ALTI FIRMANSYAH (A)
Cover by DAVID NAKAYAMA
• The X-Men face the danger of THE DARKHOLD…
• …in a new "virtual" realm called "CYBERSPACE"!
• Plus: they're still surrounded by VAMPIRES!
32 PGS./Rated T …$3.99
The X-Men '92 cover featuring the crazed Darkhold Dwarf tormenting the animated '92 X-Men got me thinking that something is up. Just as a casual observer of the way things tend to unfold at Marvel for the last few decades, these clusters of seemingly random guest-appearances typically indicate that something else is afoot – much more likely than a bunch of divergent creative teams suddenly scratching the Darkhold itch all at once after two decades of drought.
Of course, this could be a primer for Victoria Montesi to enter the Doctor Strange film universe at some point.
The basic notion of the 1990s Darkhold series – that pages from a cursed book have been spread across the world – sounds like the premise for a solid horror anthology series – think Tales From The Dark Side set in the Marvel Universe – certainly something that could be polished for, say, a Netflix series someday? It's not hard to imagine Victoria Montesi as the horror equivalent of Jessica Jones.
Darkhold also has something else going for it: Diversity– unparalleled in its day – and certainly the type of diverse cast that seems the prerequisite for all modern day media properties. Though short-lived and unappreciated in its day, perhaps Darkhold was actually way ahead of the times?
Cheers!
Brett Schwaner is a New Orleans-based horror author. GUIGNOL Book One is out now.
---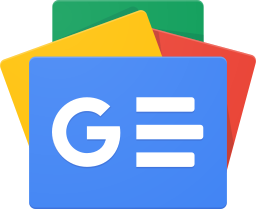 Stay up-to-date and support the site by following Bleeding Cool on Google News today!