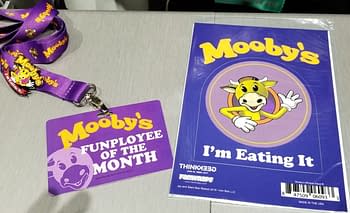 Preview Night is not so exclusive any longer, but still one of the best ways to enjoy the Leviathan that is SDCC 2019. My first stop on this already crowded tour of the showroom floor is the Thinkgeek located at booth #3349. The big news here is that is collaborating with the stars of Jay and Silent Bob Strike Back, Kevin Smith and Jason Mewes, for a Comic Con movie screening. In partnership with The Pop Insider and Legion M, this July 20th event will be hosted at the Theatre Box San Diego during Comic-Con International: San Diego and feature a special in-person intro from Smith and Mewes. The historic event will only be open to attendees who purchase exclusive Mooby's-themed products directly from ThinkGeek's booth, #3349, inside the Comic-Con 2019 Exhibit Hall.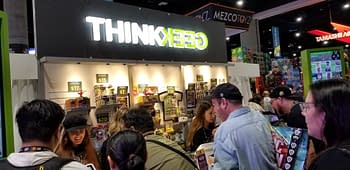 ThinkGeek has created some exclusive comic con merchandise for this event, and these are the 2 pieces that you need to buy. Fans can choose between a pack of 2 different "Mooby" movie decals or you can buy the "Mooby" lanyard and pin set- you do not need to purchase booth. The first 70 people that purchase one these (decal or pin set) get a VIP wristband that guarantees them admission into the Jay and Silent Bob Strike Back screening at the Chinese Theater. After that you get a standby wristband, first come first serve. Staff will limit the number of wristbands each day to give everyone a fair chance.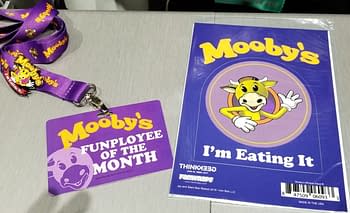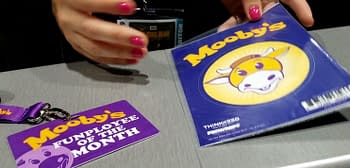 Other ThinkGeek exclusives of note:
Everybody loves the annual ThinkGeek pins. Each pin is numbered (on the back) limited edition. There is one commemorating The Dark Crystal, and also a set of 3 beautiful Star Trek pins, each pin commemorating a different series- – we are anticipating selling out of these gorgeous collectables, so another reason to stop by Booth #3349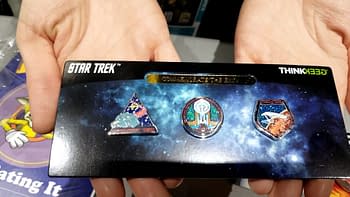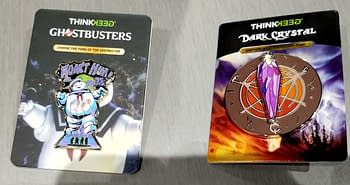 Also expected to sell out here is the Funko "Sticky Note Guy" from the cult classic Office Space movie poster, Agin, Exclusive to Think Geek.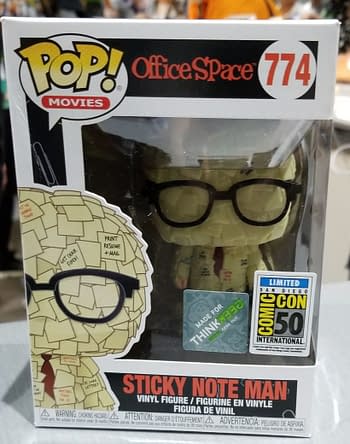 Stranger Things Backpack- I just finished season 3 on the plane ride here, so i am jazzed about this backpack featuring the staff of one of the central locations of the season- Scoops Ahoy.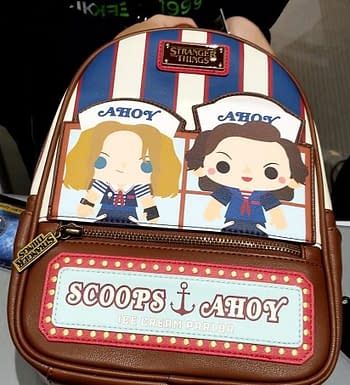 Ghostbusters gift pack has a Ghostbusters shirt, and a Funko ( who) all packaged together in an "Ecto-Containment (Ghost trap) unit.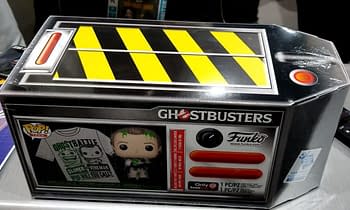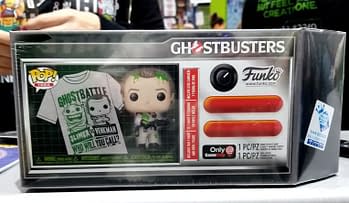 The Dark Crytal's Fizzgig is a 1:1 scale, highly detailed, little puppet furball you can take home and snuggle up with while you watch the new series on Netflix.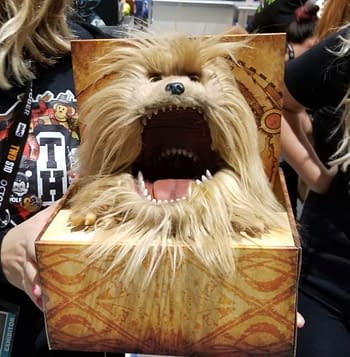 ThinkGeek is located at Booth #3349 on the Exhibit Floor, get there quick, while there are still some wristbands left!
Enjoyed this article? Share it!