Posted in: Comics, Recent Updates, Run Around | Tagged: Comics
---
Thursday Runaround – Hailing Hydra
This is The Bleeding Cool ComicChron Robot speaking. I come for your women. But for now I merely collate comic-related bits and pieces online. One day I will rule. Until that day, read on.
Jason Aaron Reacts to Bleeding Cool Alan Moore Interview
"But I'll always remember 2010 for another reason. It's the year I finally stopped giving a shit about Alan Moore."
And also, we have to find out about the Hellboy destiny. It's written in stone that he's going to destroy mankind. That's what he's been brought to Earth to do. So the whole dialogue between nurture and nature gets to live itself out in the third "Hellboy" movie. But if there's no third one, then the audience doesn't get to see any of that.
Anchorage Press > Sickos in the crosshairs, librarians caught in crossfire
Booksellers feared they could be caught up in prosecutions that lawmakers never said they meant to trigger. A group led by Title Wave Books, Bosco's Comics, Fireside Books in Palmer and the Alaska Library Association sued to get the censorship law overturned. They're joined by the Alaska ACLU and a group of national free speech advocates, including the Media Coalition, the Comic Book Legal Defense Fund and American Booksellers Foundation for Free Expression.
New Sneak Peek: Death of Spider-Man
Everything you know about the Ultimate Universe is about to change forever!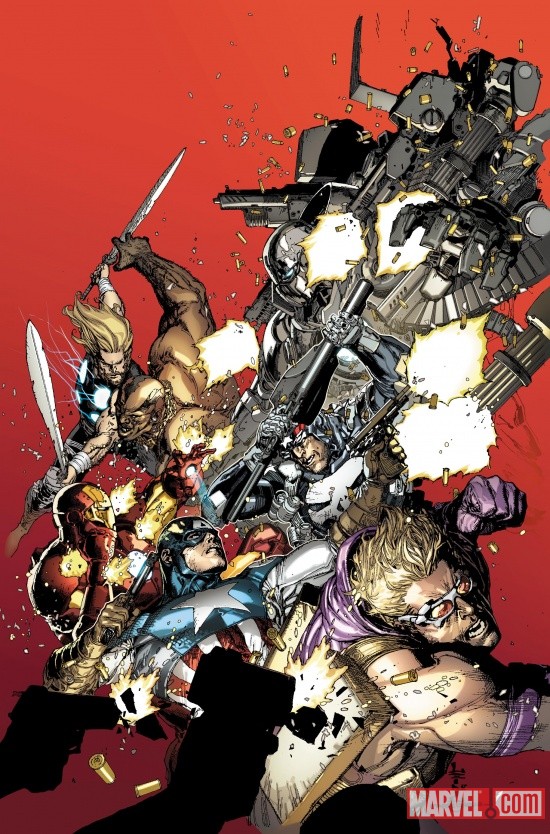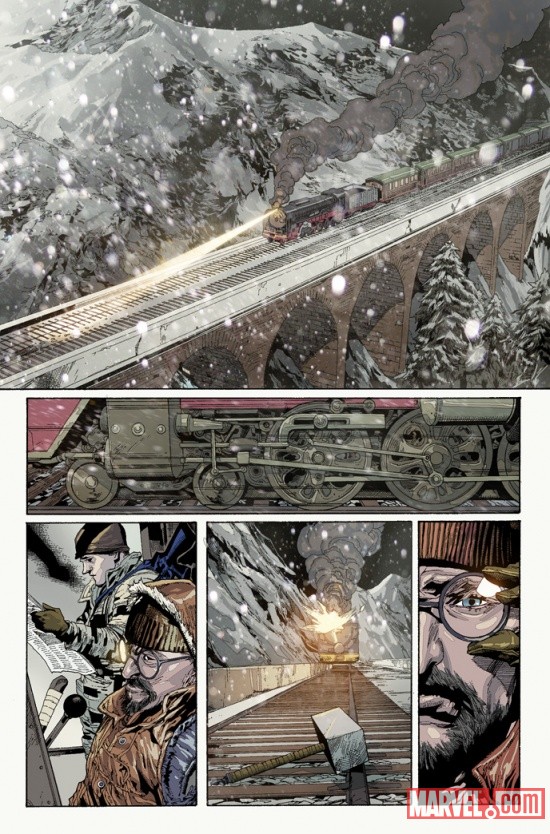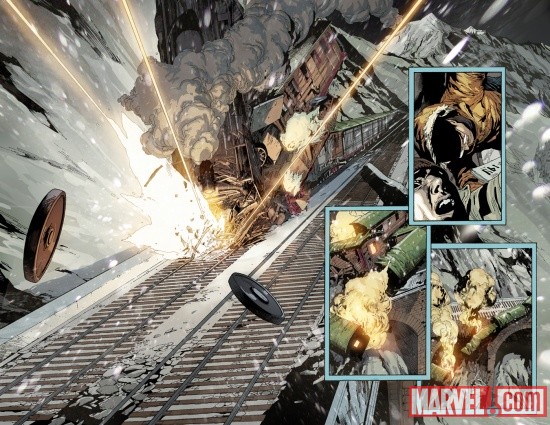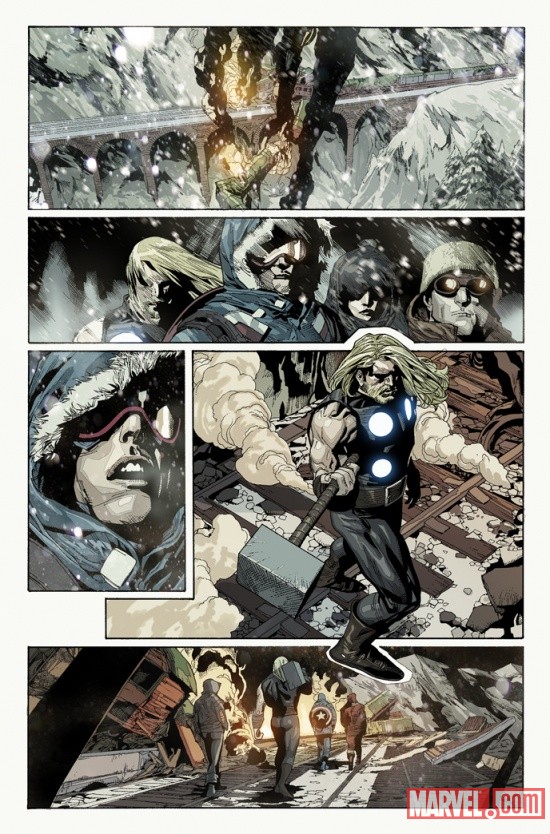 This faux-AVENGERS poster is pretty much amazing. #MARVEL!! on Twitpic
That's an Assemblage all right.
Rumor: Green Goblin set for Marvel vs. Capcom 3
Looks like one of Capcom's new character reveals for tomorrow's Marvel vs. Capcom 3 CES event leaked out early. And he's green.
NBC to premiere 'The Cape' on iPad app
Here's a first. NBC is premiering the one-hour pilot episode of "The Cape" on an iPad app — and not NBC's app, but on DC Comics' free iPad app.
YouTube – Transform yourself into a Superhero by Kinect
Ultra Seven is an old-time tokusatsu superhero in Japan. I developed a Kinect hack to create an Augmented Reality (AR) where you can be Ultra Seven and execute his power. It's merely a joke program, but I LOVE to make whatever effort for this kind of stuff. I will make the code publicly available some time later.
Physics of Superheroes Author Event with James Kakalios
James Kakalios is a physics professor at th e University of Minnesota. Known within the scientific community for his work with amorphous semiconductors, granular materials, and 1/f noise, he is known to the general public as the author of the book The Physics of Superheroes, which considers comic book superheroes from the standpoint of fundamental physics
Gender, Boobs, and Comic Book Characters
Using a similar strategy, Laura McD. sent in a series of images from graphic novels, re-drawn by comic artist Megan Rose Gedris, designed to raise awareness about (the absurdity of) the sexual objectification of women in comics. Here they are next to the originals: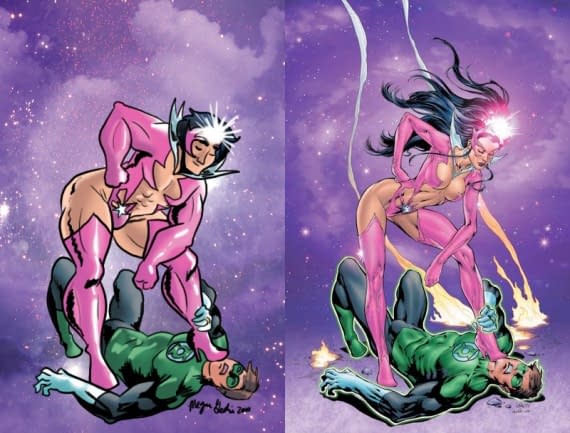 The ninth art meets the fourth estate
An American genre embraced and developed by the French, comic-book journalism is the child of two parents: the alternative comics movement of the 1990s and the 'new journalism' of the 1960s.
DCU IN 2011: Gothic horror, action and BATWOMAN in 2011
"We're starting things off very much in a gothic horror type of story, and this will dovetail into more of a classic spy espionage plot with a touch Tarantino like structure, that in turn dovetails into more of a fantasy epic."
DCU in 2011: El Gaucho and the Batman of Africa join BATMAN, INCORPORATED.
"On the way towards this ultimate confrontation, Batman and El Gaucho, Argentina's No.1 crimebuster, face a terrifying new villain whose world-shaking masterplan stretches across 2 decades, 3 countries and 3 interlocked issues, which also feature Batwoman, a whole new team of British heroes and the debut of The Batman of Africa, in a dark and twisted super-espionage thriller."
Interview: Jonathan Maberry on Captain America: Hail Hydra
"We learn that Hydra hijacked the Nazi party and used it as a tool for furthering their own agendas, part of which is the search for mystical items that will help to achieve their goal of creating a new race of gods."
WeightWatch: 96.8 kilos
---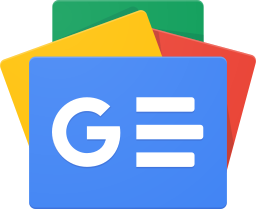 Stay up-to-date and support the site by following Bleeding Cool on Google News today!