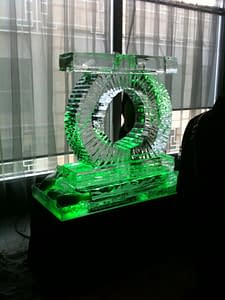 Yeah, I think it's probably been a pretty fun week to work at DC Comics.
And really, it's been an interesting week in the industry in general. Just today we had Valiant in the news everywhere, Archie in the news, lots of talk about Fear Itself, and of course — more DC Relaunch news.
[blackbirdpie url="https://twitter.com/#!/GeoffJohns0/status/76497086379589632"]
Most-Read DC-Relaunch Stories Today:
Ten Issue Ones Announced For DC Relaunch
And so it begins.
DC Relaunch: The Look Of Firestorm
In tweets, Gail has said; All I'm going to say is, honest to god, this is one of the most amazing books I've ever worked on in any capacity.
Thanks to this post and this art tease, we know that Brett Booth is the artist on DC's Teen Titans #1, relaunching in September.
Most-Read Other Comic Stories Today:
The New Valiant. Just Don't Mention Jim Shooter
Now of course the Gold Key line from Dark Horse seems to have come to an end, and Valiant Enterprises is back in the news, with financial investment from Gavin and Peter Cuneo, the latter best known for his time as a Marvel executive, doing quite well from his golden parachute after the Disney buyout of Marvel.
Archie Tackles Gays In The Military
No sooner have they introduced Riverdale's first openly gay character, then given him his own book, now Kevin Keller wants to sign up to the US Military Academy, following in his father Colonel Keller's footsteps
Well, in Fear Itself #3, we get a death. A big death. A proper death. A nasty big spiky death. A death that readers of a certain book will be up in arms about. No I'm not going to tell you who here. You can read the book first.
Most-Read TV/Film Stories Today:
Full Theatrical Trailer For Rise Of The Planet Of The Apes
A Very Big List Of Casting Updates
First off, comes the ridiculously exciting news that Hugo Weaving will be reuniting with the Wachowskis for their adaptation of David Mitchell's Cloud Atlas, which already boasts Tom Hanks, Susan Sarandon and Halle Berry among its impressive-looking cast. According to Weaving himself, who broke the news to Australia's Herald Sun "all the actors will be playing more than one role. I actually have six characters in the same film and they are all different people in six different stories."
VIDEO: Alan Moore On Stewart Lee's Comedy Vehicle
Apparently Winston Churchill was just a pig in a hat, part of a cigar advertising that got out of control.
Most-Clicked Pics Today: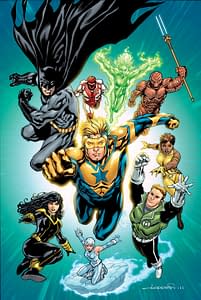 Enjoyed this article? Share it!