Today's Dimensional Travel Guide For Marvel And DC
So we have a Secret Wars and a Convergence coming, with all manner of dimensional travel, worlds fighting worlds and Marvel and DC fighting to tell the same story. So what signs are there in today's comics of what might be happening? This is the Old Logan dimension/time, known as the Wastelands on the Secret Wars Battleworld, and dimension 31 – and visited briefly today in All-New X-Men, also taking a trip across to the Ultimate Universe.
It's not the only world visited. There is an equine world of demonic heroes on horseback – could this be the Age Of Apocalpse and new Horsemen, Spider-Man, Wolverine and Scarlet Witch? Could this be world 2 – Domain Of Apocalypse? We also visit to a world with X-Men and Spider-Man fighting a Storm army… any idea which world this could be? (UPDATE – people are thinking world 29, the Monarchy Of M…) While New 52: Futures End, gives us a look at the multiverse, possibly being held together by Donna Troy… As Brainiac gets to work sealing off part of the Five Years Later world in a dome of its own… While over in the final chapter of Spider-Verse, in Amazing Spider-Man could an act by one of the many Spider-Men help lead to the creation of the Battleworld? While Fantomelle in Wolverines demonstrates how she flip around the place dimensionally. Could that be a useful skill on the Battleworld? Though it seems not everything changes from world to world. In Spider-Woman, Spider-Gwen still has Eminem… Here's a look at those Secret Wars Battleworlds so far…
1. Greenland – Planet Hulk
2. Dystopia – Future Imperfect
3. Domain of Apocalypse. – Age of Apocalypse
4. Egyptia – Forever Yesterday
5. Technopolis – Armour Wars
6. *Classified*
7. Spider-Land – Spider Island
8. The Regency – Renew your Vows
9. King James' England – 1602
10. Weirdworld – Weirdworld (or maybe Crazy Universe?)
11. K'un Lun – Shang Chi's K'un Lun
12. Utopolis – ?
13. New Mars – ?
14. *Classified
15. Higher Avalon – Captain Britain
16. Archania – ?
17. Marville – A-Babies vs X-Babies
18. The Eye of Aggamotto – ?
19. *Classified*
20. Manhattan – 616 and Ultimate Universe
21. The City – Marvel Noir?
22. The Warzone – Civil War
23. New Quack City – Duckworld
24. The Far East – Mangaverse?
25. Valley of Flame – Where Monsters Dwell
26. The HYDRA Empire?
27. 2099 – Avengers 2099
28. The Hala Field – Carol Corpse
29. The Monarchy of M – House of M
30. Sentinel Territories – Years of Future Past
31. The Wastelands – Old Man Logan
32. Mutopia – ?
33. Westchester – X-Men '92
34. Killville – MODOK Assassin
35. Arcadia – ?
36. Bar Sinister – ?
37. Limbo – Inferno
38. The Deadlands – Marvel Zombies
39. Perfection – Age of Ultron
40. New Xandar – Infinity Gauntlet
41. The Wall – ?Unallocated but seen in artwokEarth x
New Universe
Crazy
Mc2
The Reigning
Squadron Supreme
Supreme Power
Twilight Of The GodsPossibilitiesMutant X
Age Of X
Supernaturals
Strikeforce: Morituri
Spider-Ham Universe
Marvel Apes
Heroes Reborn
Ultraverse
Miracleman Universe
Powers
Star Wars
Comics courtesy of Orbital Comics, London, running a Kieron GIllen Darth Vader #1 signing on Saturday, on Valentine's Day.
---
---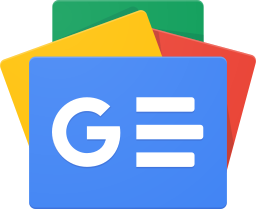 Stay up-to-date and support the site by following Bleeding Cool on Google News today!