How Today's Justice League Will Transform The DC Universe After Convergence
It's been strange to see how both Batman and Justice League have been running stories about viruses that escape and transform the local population, both affecting the Justice League considerably. Almost as if there's a bit of a Snyder/Johns war going on at DC to replace the Johns/DiDio war that has captured many of the titles at the publisher in recent years.
And both seem to have major effects. Batman has given us a brand new explanation for The Joker, albeit from an unreliable narrator.
And today's Justice League? Well there are plenty, as the Amazo virus that gives people superpowers before killing them, is dealt with. Spoilers, the Justice League deal with it.
But we are left with this revelation…
And I get a bit of a flashback to… Bloodlines from 1993. To the Wikipediapoles!
The antagonists were a race of monstrous xenomorph-like aliens who killed humans for their spinal fluid. A small fraction of the parasite's victims survived and become super-heroes via their ordeal. This plot device introduced a wave of "New Blood" super-heroes into the DC Universe. Seven DC Comics series were spun out of the event: Blood Pack, Razorsharp and the Psyba-Rats, Hitman, Anima, Loose Cannon, Argus and Gunfire.
Hitman from John Mcrea and Garth Ennis was the only one that caught on, and ran for five years, with a variety of one shots and spinoffs since. And now we have the Hitman superero team of Section 8 returning for the June mini-relaunch.
I wonder if that, and others, may be connected to today's Justice League revelation? And DC Comics are planning to use it to launch a series of new characters? Will this explain Doomed? Prez? More? Is this Bloodlines 2?
It's not the only attempt to create a whole new bunch of characters…. …that only one actually seemed to catch on.
Comics courtesy of Orbital Comics, London. With a Kickstarter launch party and private view for their Beast Wagon exhibition, featuring original artwork and preview pages from the Owen Michael Johnson and John Pearson comic, with work from Steve White, Iain Laurie & Conor Boyle.
---
---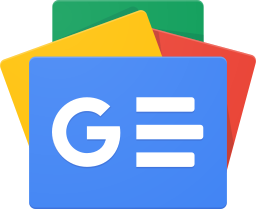 Stay up-to-date and support the site by following Bleeding Cool on Google News today!