Guillermo del Toro, Neflix Expand 'Trollhunters' Universe With 2 Series Looks like the good citizens of Arcadia Oaks will be getting some new neighbors pretty soon! Guillermo del Toro, DreamWorks Animation, and Netflix will be expanding the award-winning DreamWorks Trollhunters universe with two interconnected series: DreamWorks 3 Below is 2018; and DreamWorks Wizards in 2019.
del Toro made the announcement following a two-episode screening of DreamWorks Trollhunters Part 2; and a Q&A session with actor Mark Hamill (Season 2's Blinky). Branded under the banner "Tales of Arcadia," del Toro explained that all three series will share an overarching mythology before introducing the following video to set up their approach:
Here is an overview of what each series will concentrate on:
DreamWorks 3 Below will follow a pair of teenage royals and their bodyguard hiding on Earth after a surprise coup drives them from their home planet. They're forced to try and blend into the strange new world while trying to repair their damaged ship so they can return and fight for their home planet.

DreamWorks Wizards, which will debut in 2019, will bring together all three stories, culminating in an epic battle. For del Toro, it's important for fans to know that the "seeds" of these series have already been planted throughout Trollhunters in ways that won't see coming:
"Already, in the early season of 'Trollhunters,' we've introduced characters you don't know how important they are in the other two series. We've secretly been planning this for years."
del Toro's own experiences growing up in a small city in Mexico were a direct influence on his work with Trollhunters, and continued to inspire him as he developed the idea for the trilogy:
"When I was growing up in a small city in Mexico for some reason I thought everything was going to happen there. When I was in 7th grade, we went into the sewers with flashlights — I don't recommend it — and we actually crossed the city from beneath. That's where 'Trollhunters' comes from. And for whatever reason, at age 15, I saw a UFO. I have a strange life."

"I thought what if we do a really complex mythology that criss-crosses in a tiny, little California town, as opposed to happening in London, New York, or L.A. A place called Arcadia. Each of those parts illuminate a different mythological aspect of the town. And you get to meet characters from each of these three series."
---
---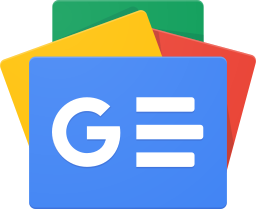 Stay up-to-date and support the site by following Bleeding Cool on Google News today!