Posted in: Comics, Recent Updates, Review, Video | Tagged: chicago, comic con, Comics, greg baldino, wizard world
---
Video: Greg Baldino Hanging With Ben Templesmith At Wizard World Chicago Comic Con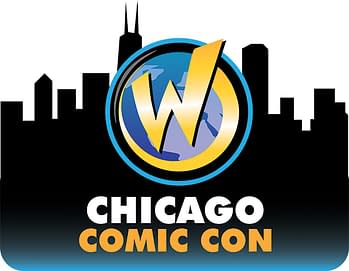 Greg Baldino writes for Bleeding Cool
I get asked on occasion why I still go and cover Wizard World Chicago. It's not quite the event it once was, lacking any major publisher presence from the big guns. (Avatar Press maintains a presence; in the gun metaphor they're one of those sexy-deadly numbers that get tucked into garters. They can kill a man if you catch him off guard, but you can't stop an armored vehicle with it.) Over the last few years the media presence has expanded, becoming more of a pop culture catch-all than a comic con.
Anyone who's read my articles with any frequency knows that I write almost exclusively pertinent to comics, so I can understand why it might seem odd to attend a show where even artists alley hardly has any comics in it at all. It must seem, I'm sure, like a sports commentator going to cover a high-priced auction of David Bowie outfits. "Sure it's glamorous," they'd say, "but how does it figure into your job?"
Well although there aren't as many comics as there once were, there still are a few. Besides which, Wizard World is a con that I've attended quite a bit in my adult life. It's the con where I got my handle on the larger scale world of comics fans, professionals, and auteurs. I started reading a lot of comics I discovered there that had never made it to my local shop, stuff like Eric Adam's dark and quirky Lackluster World and the delightful minicomics work of Pam Bliss. Spike Trotman sold me a discounted collection of her webserial Templar, AZ inscribbled with a rather impressive cephalopod. Numerous other comics crossed my path there, some in the presence of their creators, some not. I got exposed to the work of Colleen Coover through a back issue of her delightful –and soon to be reprinted by Top Shelf– erotic comic Small Favors. Even at this con, I got to meet and discover the work of Eliza Frye, who's first collection of comic short stories has already exceeded its Kickstarter goal and shows an attention to form that is only rivaled by the vision of her imagination.
Perhaps most importantly, a chance encounter at the '08 show lead me to a complete change of life that resulted in me moving to the Windy City where I started writing for Bleeding Cool, so in a sense if it wasn't for Wizard World I wouldn't be writing about Wizard World today.
…Come to think of it, I was only at that WW specifically because Warren Ellis was there with Avatar. Clearly William Christensen is a master of the Xanatos gambit. I suspect if I accused him of manipulating me for three years and stormed out of the Bleeding Cool offices Patrick McGoohan-style, it would only be playing further into his Machiavellian reindeer games.
So I went to Wizard World, and had a rather fine time, met new people, caught up with a number of self-publishers, and managed to avoid running anything as awkward as last year when unaware parents were taking pictures of their kids with someone dressed up as Pedo Bear.
Yes, that really happened.
But enough about me, let's here from some of the talented comicsmiths in Artists Alley.
[youtube]http://www.youtube.com/watch?v=BrJp5mN7T_k[/youtube]
Thanks to Eric Adams, Eliza Frye, Ben Templesmith, and Spike Trotman. Go buy lots of comics from them, it will be money well spent.
Greg Baldino concedes that he's a better writer than he is a cinematographer, but frankly he's just happy that the in-camera microphone picked up everyone's voice clearly. His journalism and fiction have turned up in a variety of places, the oddest and least likely of which was Webster's Online Dictionary. If anyone from Marvel is interested, he's got a cracking good pitch for an Admiral America series with Templesmith on art. Send him cocktail recipes at greg.baldino@gmail.com
---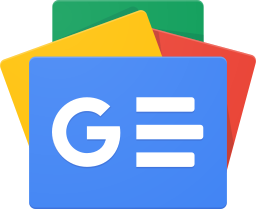 Stay up-to-date and support the site by following Bleeding Cool on Google News today!