The Walking Dead Season 9: Showrunner Angela Kang Talks Post-Grimes: New Faces, Whisperers, and More
While it's understandable that "fan feels" for AMC's The Walking Dead are preoccupied with the imminent departures of Andrew Lincoln (Rick Grimes) and Lauren Cohan (Maggie), showrunner Angela Kang is urging fans to take a "glass-half-full" approach to the series' future. Still to come, viewers will meet a new group of survivors: Nadia Hilker as Magna, Angel Theory as Kelly, Lauren Ridloff as Kelly's sister Connie (first deaf character in the series), Eleanor Matsura as Yumiko, and Dan Fogler as Luke.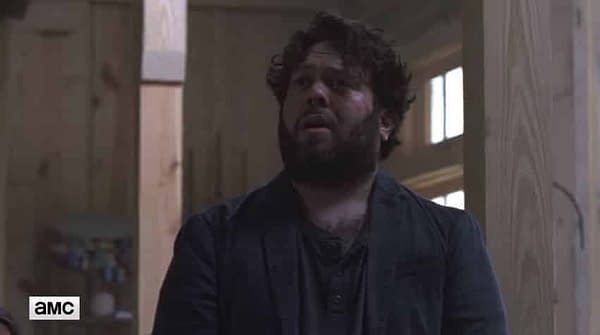 Sometimes you have to take the bad with the good – and this season is no different, as the introducton of The Whisperers elevates the danger previously unreached levels. Samantha Morton's Alpha is the leader of the band of walker-disguised survivors; while Ryan Hurst serves as her second-in-command Beta, and Cassady McClincy's Lydia is not only a member of the group – she's Alpha's daughter.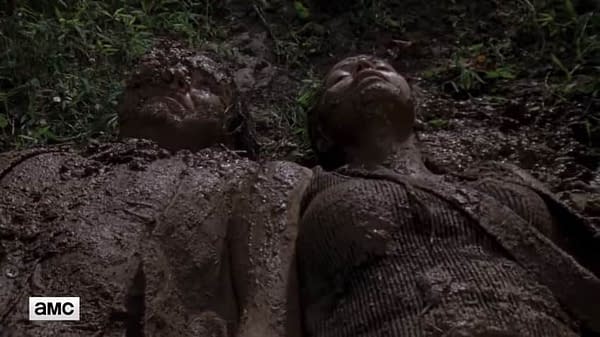 Kang sat down with Entertainment Weekly to look ahead to the show's future, and tease fans on what they can expect from the new faces this season. Here are some highlights:
● For those viewers looking to the comics for a "cheat sheet" on what to expect, Kang's here to burst your spoiler bubble:
"None of these characters are literal to the way they are in the comic book, but they're still true to the spirit of these characters. And we really like the idea of having a group that felt kind of different from the other groups that we've seen come up on the show."
● For Kang, the new group of survivors represents her goal for the ninth season: introduce viewers to new and exciting characters that make The Walking Dead feel new while still staying true to the heart of the long-running drama:
"One of the things is they feel quite international. Nadia Hilker, who plays Magna, she's of German and Middle Eastern descent, and she has a little bit of an accent because she grew up in Germany. Eleanor Matsuura, who plays Yumiko, she's of Japanese descent but she grew up in the U.K., so she has a British accent. Dan Fogler is Luke, and he's sort of a different type than the Luke in the comics, and he brings great comedic chops and warmth and fun to the role.

And then we cast the wonderful Lauren Ridloff, who was on Broadway in Children of a Lesser God. She's a deaf actress. And then Angel Theory as Kelly, she also has hearing loss, and so both of them sign with each other. And we thought it'd be really great to have a group that knows how to communicate in a different way. All of these characters in some ways know some ASL, and they sign to each other. They're just so tight. They have leaned on each other."
● Same rules apply to The Whisperers: the season is going to "remix" their storyline in ways that will surprise those familiar with the comics:
"There will definitely be some pieces that will be very familiar to people who are readers of the comics in terms of the introduction of the Whisperers and that story. But there will also be some surprises in the way that it plays out."
● Kang is excited for viewers to see what Morton brings to the role of Alpha, and to be able to reveal the deadly group's secrets while still maintaining an air of mystery around the season's storyline:
"We've cast the amazing Samantha Morton as Alpha, and just couldn't be more excited to show off her work in the season. And we've just been doing a lot of work on how to play the mysterious elements of that story, and to hopefully reveal things in the show in a way that's satisfying as it was to those of us that were reading the comic books in real time as they were coming out."
Last season brought the culmination of "All Out War," which pitted Rick Grimes and his group of survivors against the Saviors and their cunning leader, Negan. With Negan's life in his hands, Rick had a character-defining choice in front of him. By making the unilateral decision to spare Negan, Rick upheld the values his late son, Carl, championed in order to build for the future, but created conflict within his group.

Now, we see our survivors a year and a half after the end of the war, rebuilding civilization under Rick's steadfast leadership. It is a time of relative peace among the communities as they work together, looking to the past to forge the future, but the world they knew is rapidly changing as man-made structures continue to degrade, and nature takes over, changing the landscape and creating new challenges for our survivors.

As time passes, the communities confront unexpected obstacles, danger, and of course, walkers, but nothing quite prepares them for the formidable force they are about to encounter, which threatens the very idea of civilization that our survivors have worked so hard to build.

Based on the comic book series written by Robert Kirkman and published by Image Comics, "The Walking Dead" reigns the number one drama on television among adults 18-49 for the last six seasons. The series is executive produced by chief content officer Scott M. Gimple, showrunner Angela Kang, Robert Kirkman, Gale Anne Hurd, David Alpert, Greg Nicotero, Tom Luse, and Denise Huth