Posted in: Comics, Recent Updates, Review | Tagged: Comics, dc, geoff johns, jim lee, justice league
---
Wednesday Comics Review: Justice League #1
Bleeding Cool ran the first Justice League #1 review earlier today, courtesy of Dr. Manolis Vamvounis. He was rather critical of the comic, claiming it to be a fine Brave And The Bold but not a great Justice League book, starting out too small, with too few characters, going for an origin story first. Greg McElhatton at CBR agrees.
But I don't.
What we get here is something closer to Ultimate Spider-Man #1 back in the day, itself criticised for not telling enough straight off, not putting him in the suit in the first issue (hell, it would take until the sixth) and I could see that was very wrong too. This is a different kind of comic for a different age and it's playing with the medium well. Slow and steady, incremental, works. Hell it took till the very last episode of Smallville for him to suit up, and even then, off camera.
But here, we're setting up something very different. It's not just a new Justice League but a new world. One that's built more on paranoia and mistrust that the grand golden age roots of the DC Universe. It's closer to Marvel's mutantverse and much of the story to come will be the move between this world and once closer to the one we recognise. Right now, superheroes are strange, mysterious, threatening creatures to the world at large. Forget kneepads or collars, this is the big change the the new DC Universe, and while much of the Justice League story will be the change in that attitude, it will remain in the underbelly. This is a world based not on hope but on fear – and overcoming that fear. Just the kind of thing Geoff Johns has been writing on Green Lantern for the past few years. And so we have Batman and Green Lantern finding common cause against the Gotham authorities and an alien incursion into their world. It's the classic tale of trying to do the right thing even when all sides are against you, those that if they knew the truth, were willing to understand, would support you. Oh and it has a transforming alien robot too, so there's that. Something for everyone. Jim Lee does bring his A-game here, it is a bold, brash world full of intricacies and details, and he's fleshing it out just as much as he is the new look DC characters. With Alex Sinclair he also creates a very appealing Green Lantern ring creation style with a lot more variation in ring content than the usual shields, to boot. The images are sketchy, as if Green Lantern has literally drawn them with a pencil, fast, that really backs up the human mind behind the Green Lantern ring. This comic has been criticised for being too slight, too ephemeral to capture a new reader's interest for long. But I think sometimes people have become blase to Jim Lee's work, for the unfamiliar eye it simply looks glorious. And Geoff Johns is mirroring the tack many recent television shows have taken of teasing without revealing. I think it may be a lot more new reader friendly than a lot of people may take it for.

Comics courtesy of Orbital Comics, London.
---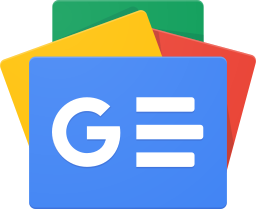 Stay up-to-date and support the site by following Bleeding Cool on Google News today!