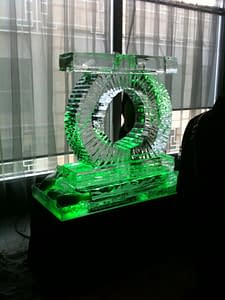 This was the day we talked about, worried over, and rooted for Green Lantern to be good. It's gotten several early bad reviews, but when you hear that, in the back of your mind you're always thinking… what do critics know about comic book movies? So the debate has raged today. Bleeding Cool reviewer Michael Moran liked it. Will you?
Most-Read Comic Stories Today:
DC Relaunch Still Changing Bleeding Cool Comic Book, Movies and TV News and Rumors
Well… you haven't yet seen the final look. Not sure it's quite as different as you might think. In fact, a number of the images released aren't final– not sure why, to be honest. Suffice to say, though, that some details will change in the books as released.
An Even Newer Justice League #1 – The Subway Edition
Although all the $2.99 comic books have reduced in size to twenty pages now, DC has been adding thickness with inserts. There was the Super 8 comic book last week, and this week there's a Subway comic, created by DC< as an "advertorial". Basically the old Hostess ad, but decompressed over eight pages. And, aparently, the first of four Justice League Subway issues…
This Is Not The Cover To Superman #1
It certainly looked professional, touches of a DC production. But that UPC was just too early for such an image, and they rarely release these images with logos. I was able to confirm however that it was a faked image, then found the original, created by Jeremy Roberts on DeviantArt.
Most-Read TV/Film Stories Today:
Oa looks lovely. The other Lanterns we see are perfect. Only Sinestro, Kilowog and Tomar-Re get anything to actually do. Temuera Morrison is spot on as Abin Sur. The effects, and the 3D, are as good as anything you will see in the cinema in 2011.
The Onion's Review Of Green Lantern Will Bring Tears To Your Eyes – Tears Of Laughter
Okay, so The Onion hadn't seen Green Lantern when they made this video review, but this clip works on so many other levels it doesn't matter that they're prejudging the film at all.
Fox Newspaper Gives Warners' Green Lantern One Star
The British Sunday newspaper The News Of The World, published by News International, who own Twentieth Century Fox was very kind to X-Men First Class, as Private Eye recently pointed out, with uncritical star interview after interview. For Warners' upcoming Green Lantern movie, they have been less kind. While the buzz on the floor is that despite the hype, it's a rather medoocre movie, the News Of The World gave it the lowest grade available.
Enjoyed this article? Share it!