Posted in: Recent Updates | Tagged: Comics, diamond, distribution, lawsuit, olive branch, steve geppi
---
EXCLUSIVE: What Is The Olive Branch Lawsuit? Are Diamond Distribution About To Be Served? Olive Branch is Diamond Comics Distribution's largest warehouse. Six hundred thousand square feet in size, it was set up last year with state-of-the-art technology to replace three distribution locations in Memphis. Half the volume of comics, graphic novels, toys, statues, books, DVDs distributed by Diamond goes through Olive Branch and visitors to the centre are generally agog at the size and scope of the operation.
The distribution centre did go through some major teething problems when it came online, to the great frustration of retailers, publishers and probably Diamond itself. While the majority of those issues are a thing of the past, there are still repeated problems for retailers recieving product (or not) to sell and Olive Branch has taken on the unreliable reputation amongst retailers that Memphis had before it.
Well, someone seems to be trying to take some kind of action. The two-store comic shop Comix Revolution of Illinois has registered the website olivebranchlawsuit.com, with one of the stores' managers as a contact. While the site currently lists a "Coming Soon" tag and nothing else, a Google Cache search reveals that initially it consisted of a form asking the reader to submit their store name, Diamond account number, contact details as well as a description of problems.
This has all the signs of an attempt by Comix Revolution to bring class action lawsuit by comic retailers with issues regarding Diamond's Olive Branch distribution centre. This is of course very costly, and time consuming, and I haven't heard about any other retailers yet participating. Comix Revolution declined to comment further.
Diamond are currently unaware of any legal suits brought against them in the matter, but I understand that we may hear more about this issue come October.
---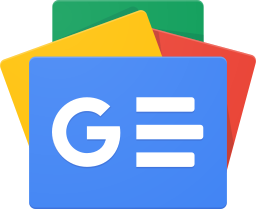 Stay up-to-date and support the site by following Bleeding Cool on Google News today!