When Drew Goddard Walked Off Daredevil For Sinister Six – Sony Leaks… Wikileaks.org has posted the Sony e-mails. At Bleeding Cool, we have been reading a few.
Such as Sony exec Amy Pascal's Netflix subscription cancellation in January 2014 and its renewal in April when she found out the new House Of Cards season was live. It gets a bit more involved than that though.
Like as the negotiations between Drew Goddard, creator and director of the new Daredevil Netflix show, at Marvel and his decision to leave for the SInister Six movie at Sony.
In March 2014, things were mostly okay. After long, and very close discussions about the planned Sinister Six movie with Am, Drew seems to have told Marvel that he would be working on Sinister Six for Sony.
Amy: spoke to ike
he was adorable
you obviously spoke o them already
he was excited
said i had the rightguy
and was glad we were doing it

Drew: Yeah, been in meetings with Marvel all day. They're slowly working their way through the seven stages of grief. I'll call you when I get free.

Amy: Ike said I needed to give you a few more weeks
I said hummmmm

Drew: We'll talk. Today is really about letting everyone absorb the news, I think, before we push back too hard.
But push back he did. From Marvel's Jeph Loeb to Marvel CEO Ike Perlmutter on 11th April 2014.
Drew Goddard's agent and lawyer called David Galluzzi this morning.

They rejected our proposal and did not counter.

They told David that they will be advising their client not to show up to work on Monday as well as not
provide Tier One services.

It looks like they are giving us no choice but to litigate this matter.

Please advise,
And from Ike Perlmutter to Amy on the same day.
Since we spoke on Wednesday, the problem we are having with Drew Goddard is getting even worse.

As you can see from the e-mail below, he is not negotiating and is leaving us no choice but to fight with him.

We should both be very concerned about this situation.
And from Sony's Doug Belgrade to Amy
Can you ask Ike if there's any way for us to help.
If it's a 250k issue why don't we just find a way to pay him a bonus at some low box office level.
On 15th April, Michael Marshall wrote to Amy and Doug,
I spoke with David Galluzzi who is the ba exec handling the Goddard negotiations. He didn't know for sure whether Ike is keeping us informed or alternatively, suggesting that there is something we could do to help solve the open issues between Marvel and Goddard.

Galluzzi will check with Ike to confirm and then come back to me with an answer. And if it is a suggestion regarding what we can do to potentially be helpful, that will be articulated to us.

It does sound however like Drew is insisting not just for $250K in connection with the initial season of the show, but also payments for the second and potentially subsequent seasons as well.

As soon as I know more, I'll pass it along.
On the 17th, Amy wrote to Michael saying
I'm trying the handle the Ike drew marvel net flicks situation

U may need your help

Ike is really putting the screws on him
Ike and Amy trying to set up a phone call was tricky
Amy: What is the best number to reach you

Ike: I'm not able to call you right now. Please let me know what's the best number to reach you in 45 minutes to an hour. Should I call your home?

It's very important that we speak tonight.

Amy: I am on my way to a preview and won't be available I can call you first thing in the am

Ike: We don't have the luxury of time anymore.

I need to talk to you for 5 minutes tonight.

This is becoming a problem. We tried to help you, but now Marvel and Netflix are getting hurt.
But there seemed to be other reasons not to talk. Amy emailed Doug Belgrad saying:
Amy: Not sure what to do

Doug: I still don't understand the issue exactly.
Why aren't Drew's reps handling?

Amy: I tried to help
Actually didn't volunteer but Ike kept calling me
He said he wanted drew to take the 250 less on overall which drew did and then
But then I heard he wanted him to back off any further involvement in the show
And take his name off it and I do t know what
I think Ike is trying to scare everyone
And they don't really have a leg to stand on and they can't stop drew from working in our movie but it is awkward to say the least

And I can't get a straight answer from anyone on either side
Drew a position is that he could always have written the pilot only
And I fact he has now written several shows and outlined the second season and they have brought in a replacement as a show runner who is a friend if his

Since they'd keep stalling coming back to drew a team I get he feeling Ike is trying to work me to work them and I don't like it

I really need help here
I need to know Ike can't stop drew from working in iur movie and that the position they have presented to us is true and don't know what they are asking him to walk away from

But he is being tortured thats for sure
And on the 18th, the phone calls again, with Michael Marshall writing,
Re: We will all be on a call with Ike and his lawyers

Ike's assistant Marisol said nothing about Drew's folks being included.

Just off with Jeanne Newman and Julien, who will send agreements (having received permission from ABC to do so), but I don't have yet and won't have a chance to review before this call, so I think we're just listening.

And perhaps for that, it just being us might be best.
On April 18th, we got some more details, as Michael e-mailed David Steinberg saying,
Apparently under pressure from Marvel, ABC has withdrawn its permission for Drew's team to share these documents with us, so I've returned them via email to Hansen, fyi.

Interestingly, after a lengthy discussion with Team Drew, this appears not to be just about $235K and EP credits on the second season.

There is a dispute about whether T1 or T2 services were elected, Drew is entitled to a logo that is also being taken away, and Marvel is seeking to deprive Drew of his passive royalties show creator and writer of some episodes (although Jeanne is looking into whether those just automatically and unconditionally vest via the WGA). Interestingly, without the confirmed T1 engagement, it would seem that Marvel has no basis for an interference claim…

And ABC Studios (who is the entity that Drew's contract is with) has declined to intervene and mediate — saying it's Marvel business and they're staying out of it — can't really blame them.

So bottom line — our simply offering to pay a portion or all of the $235K won't cause Drew to backdown. And Julien and Jeanne have confirmed what I expected — that for Drew, this now becoming a matter of principle.

Buckle up…I'm phoning Galuzzi back now to see what else he may have to say without Ike's interrupting his every 3rd word.
It took until the 24th May for the press to announce that Drew Goddard was leaving the show… naturally things were never the smae again.
See more of our Sony leaks coverage right here.
---
---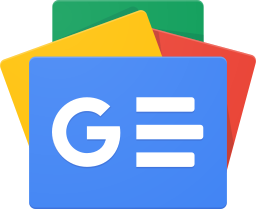 Stay up-to-date and support the site by following Bleeding Cool on Google News today!