When Neal Adams Got Warped!
By Jeff Spry
Years before the epic Star Wars juggernaut engulfed the global box office in the sweet '70s like a ravenous black hole, ambitious artists in all realms were cooking up exotic experiments to capitalize on fans' rabid obsession with science fiction fantasy.
One of the most intriguing of these experiments involved the inimitable Neal Adams, iconic Batman conjurer and DC comics royalty, who delved deep into theatrical waters with a connection to a crazy-cool, comic-inspired production called Warp! "Warp was a science fiction adventure play in three parts," Adams explained with a bemused grin, drifting back to a time when his legendary sideburns procured their own corner office. "Which meant you had to go to the theater three straight nights. It played in 1971 in Chicago in a very small theater, directed by Stuart Gordon and written by Lenny Kleinfeld who listed his credit as Bury St. Edmund."
Gordon, who would later attach his fame to Lovecraft bloodbaths like Re-Animator and From Beyond, spawned this trippy trilogy complete with a buggy extraterrestrial princess, purple apes, distant alien planets and psychedelic alternate realities. Warp! delivered the fantastic tale of a mild-mannered bank teller who learns his destiny as the avenging Lord Cumulus is linked to the mystical world of Fen-Ra and a death-battle against the evil insect sorceress, Valaria. The play's stunningly bizarre costumes and ambitious sets struck a nerve with comic book fanatics and drug-addled youth anxious for a far-out escape from reality.
Its year-long run at Chicago's Organic Theatre Company led to a brief Broadway trial in February 1973 at the Ambassador Theater. Adams was a name that could lend certain prestige and geek credibility to the production, so the prolific comics illustrator and writer was brought on board as the New York show's art director.
"They did this Flash Gordon-like takeoff on comics with an insect princess and a villain named Prince Chaos and inter-dimensional travel. There were two producers interested in taking it to New York City. One of them went to Gordon and Kleinfeld and asked if they could get them anything they wanted, what would it be. They said if they could get Neal Adams involved, they'd do it."
Adams agreed and traveled to Chicago to catch the show.
"I was asked to design costumes and artwork and told they at least wanted me to do the poster," he recalls. "I designed an oval stage, canted fourteen degrees with a slide show behind it to see where we were. It was pretty "out there." The critics hated it. They don't read comic books and it was just too strange. We were watching this ship sink before our eyes but the New York Times and Village Voice gave it great reviews. But it was too late and Warp shut down in a week after eight performances. The other two parts never were seen. Kinda sad because I helped design all these great costumes and crazy sets." Dropping one deserved gem in Warp's forsaken crown, Adams' psychedelic work went on to win 1973's Drama Desk Award for Most Promising Costume Design.
"All the reviewers loved the costumes themselves. Then a year later they revived the show in Chicago with a whole new cast and designed an innovative way of staging by creating sets with lights and it played in a larger theater and it was a huge success."
Warp! ultimately suffered from a rapidly decaying orbit and aside from being a fascinating footnote in Neal Adams' illustrious career, it marks a stellar landmark in the hallucinatory glee of science fiction theater and an odd marriage of comics and drama.
---
---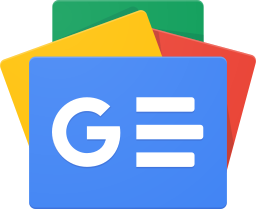 Stay up-to-date and support the site by following Bleeding Cool on Google News today!