Posted in: Comics, Recent Updates | Tagged: jimmy broxton, paul cornell
---
SCOOP: Just Who In The World Is Jimmy Broxton?
So, artist Jimmy Broxton is starting to get more attention with his upcoming work on Knight & Squire with Paul Cornell. And will be making his "first official UK comic convention appearance" at the British International Comic Show in a few weeks. The show's bio of him seems to be very coy;
The elusive Jimmy Broxton…

He lives somewhere in England (the precise location is a mystery)…

Very few photographs of Jimmy exist,the ones that do are reputedly to be of someone else. He also lies about his age….
In a recent interview with Pete Gross on The Unwritten, one exchange read;
PG: Well, #10 and #11 we have another artist doing finishes…
MA: Are you allowed to say who?

PG: Jimmy Broxton is his "pen name". (laughs)
MA: So it's somebody that we know who doesn't want to…

PG: Well, he's kind of structuring his work in different ways…
MA: Oh I see, so he wants to give people a fresh impression.

PG: Yeah, yeah. And then issue #12 is another one-off like #5 but it's kind of Beatrix Potter-based; not specifically Beatrix Potter, but those sort of characters, talking animals.
MA: You know, just thinking, but you ought to suggest to Jimmy, especially if there's a positive reaction to the issues and it's getting all this acclaim, he should just go, "Haha! It's me!" Just unmask to everyone and blow their minds.

PG: Well, it's weird, because I found out about the pen name thing later, so I don't even think of it ever. So I should check with him and say "Do you only want us to use this Jimmy Broxton name?" (laughs) So yeah, Jimmy Broxton's doing finishes, and we're pretty excited about that. He does wonderful Nazis. So I was kind of jumping ahead, working with other artists for a couple of issues; it gets us on schedule and gives us a different look for a couple of issues.
Another recent interview with Jimmy went out of its way to stress that Jimmy is new to the industry:
Compared to other creators who collaborate in interviews this is your first interview why do you keep a low profile? I'm new to comics, so I don't think I deserve a profile, low or otherwise. I prefer to let the work speak on my behalf.

Are you concerned about your first public appearance at BICS considering the fact you don't prefer to be in the limelight? Yes!
So who is Jimmy Broxton? Do we have another Oscar Jiminez/Bryan Talbot/Howard Mackie here?
Well. his French agent Undergram lists a lot of other titles he's worked on. Including Jenny Sparks, Spider-Man: Get Kraven and Lucifer. The common creator between those titles? One James Hodgkins, inker. Has Hodgkins created a new identity for himself to get pencilling and inking work, rather than being trapped in the inker role? It appears so.
And Jimmy Broxton/James Hodgkins will be launching his own written/illustrated graphic novel, Civilians, to debut in May next year. For now here's some more art credited to his Jimmy Broxton identity…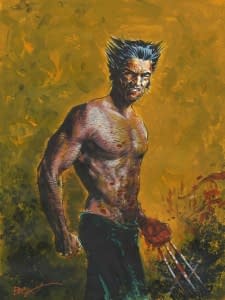 ---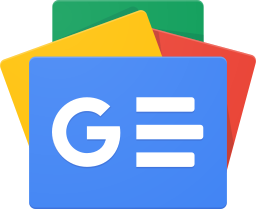 Stay up-to-date and support the site by following Bleeding Cool on Google News today!