Posted in: Comics, Recent Updates | Tagged: Comics, greg baldino
---
Yes Is More – Comics And Architecture from Greg Baldino Greg Baldino writes for Bleeding Cool;
There are numerous parallels between architecture and comic books. Both are design mediums that are dependent on structure. Both have to work within constraints and needs physical and intellectual– architecture is bound by the laws of physics as well as civic codes and culture, comics are constrained by the size of the page and the reading orientation of their audience. And both are mediums that are misunderstood more often than not.
Which makes it an interesting and effective choice for Bjarke Ingels to use the graphic novel format to publish his design agency's showcase of theory and practice. Yes is More is a massive full-color graphic novel exploring the Bjarke Ingels Group's work on developing architectural projects to solve specific problems. Published by Taschen, it's a combination of photographic and computer generated art, using Ingels himself as the book's narrator.
Based in Copenhagen, BIG is an architectural design firm founded in 2005. Yes looks at over thirty different projects, ranging from office complexes to hospitals to youth clubs. With a variety of international locations and clients, the projects each come with their own particular problems to overcome. One project, an apartment building in downtown Copenhagen, has to have a certain amount of capacity while contending with local building codes that dictated a building's height not exceeding "3M + 80% of the distance to the neighbor." Rather than seeing the code as a prohibitive constraint, BIG looked to the specific distances to each individual neighbor to produce a range of heights that gave their design a distinct visage far more interesting that a cookie-cutter box catering to the lowest requisite height.
At first glance, the book could be seen as a comic book showcase for BIG's work. Each chapter focuses on one of their design projects, walked through by Bjarke Ingels' comic avatar. But the focus is less on "Here are our buildings, don't they look great?" and on "Here's how we approached solving this problem. The book also points out that out of the several hundred proposals, pitches, and competition entries they design, fewer than 5% ultimately see production. Contests are lost, municipal political structures change, and in one case, the economic infrastructure of Iceland collapsed! The book is not really a catalog, and not really a how-to. Really the book is more of a philosophic exegesis on 21st design, a collection of ideas on how to approach building for the future in a way that is functional, ecologically integrated, and exciting.
It's the execution of it though that makes it interesting for the casual reader. Potentially Yes could get really boring really fast. Each chapter takes as different an approach to layout and composition as the buildings themselves. The various chapters make use of maps, diagrams, charts, and more; and the buildings themselves are represented in a variety of ways– from computer graphics, to Lego constructs, to physical buildings themselves.
In one chapter, which almost feels like something out of a Warren Ellis comic, Ingels walks through the revision of a building design by standing behind a table in a workshop. A computer overlay of a basic outline of the building is laid over the photo, and as Ingels talks about the ideas that developed, he "moves" the shape "physically" with his hands. It's the sort of thing that would come off as showy in a film, but in the moment-to-moment static medium of comics it works clearly and dynamically.
Produced originally in 2009 for an exhibition of the same name, Yes is More does double duty as a entrypoint into the thought processes behind BIG's design methodology and as how the comics medium can dynamically explore architecture through narrative.
Yes is More: An Archicomic on Architectural Evolution is published by Taschen for $29.99
To find out more about the Bjarke Ingels Groups, visit their website.
Greg Baldino lives and writes in Chicago, where no two adjacent buildings share anything resembling similar architecture. His work has appeared in several publications. If anyone wants to foot the bill for him to cover the comics festival in Angouleme, France, they can email him at greg.baldino@gmail.com ---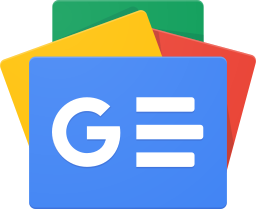 Stay up-to-date and support the site by following Bleeding Cool on Google News today!