Posted in: Comics, Recent Updates | Tagged: Comics, dc, relaunch
---
Yet More DC Comics Creative Change Rumours I seem to be sitting in a whirlwind of DC creative changes rumours right now. It's a mission to try and strip out the emotion that people are feeling and ground it in what is actually happening.
One very respected source lets me know that while Kyle Higgins did consider leaving Nightwing over editorial difficulties, he rethought things and is staying on the book.
Eddy Barrows was never going to leave the book, though Trevor McCarthy is filling in for him on issue 4. Expect Barrows back on issue 5.
Brian Azzarello and Cliff Chiang have been solicited on Wonder Woman solidly for four issues, but I hear that Tony Akins of Jack Of Fables is being lined up for an issue. The book isn't late, but DC are wanting to be extra careful.
It's possible that this is part of a scheme at DC to prepare inventory issues for all the DC New 52 titles, in case of lateness or having to drop a creative team suddenly. The twist is that some of the standard creative teams weren't aware of it yet. Some are being written by the book's existing writer – and some are most definitely not. And of course some books will be cancelled before their inventory issue can be used. Expect a new Cancelled Comics Cavalcade edition sometime.
I talked about the current Whiteboard Of Doom yesteday, including that reviews of the titles are being considered as to whether or not the comics will continue or not. Which seems a remarkable tack to take, and a rather scary one too. Not for them, but for me. Could I have doomed Stormwatch with my review of it? Hopefully they'll give Bleeding Cool a lower priority mark. You know, just like everyone else does.
Publishers often say they listen to their fans, though fans seem never to believe it. But this time, I can assure you, DC are actually listening to you and making decisions worth hundreds of thousands of dollars based on what you post on the internet.
Worth bearing in mind that every single time you tweet, you are playing with live bullets.
DC did not respons to emails on this subject.
---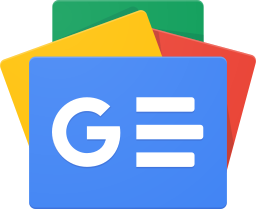 Stay up-to-date and support the site by following Bleeding Cool on Google News today!