Last year at SDCC, Xbox had a competition to win several custom Xbox Ones. I remember, because the Sunset Overdrive variant looked particularly garish.
Well, Microsoft are back this year with a similar competition with 20 exclusive Xbox Ones paint jobs up for grabs. There's several to gawk at with Game of Thrones, Halo, Forza Gears of War, Tomb Raider, Mad Max and more consoles all up for grabs. Take a look at the them here.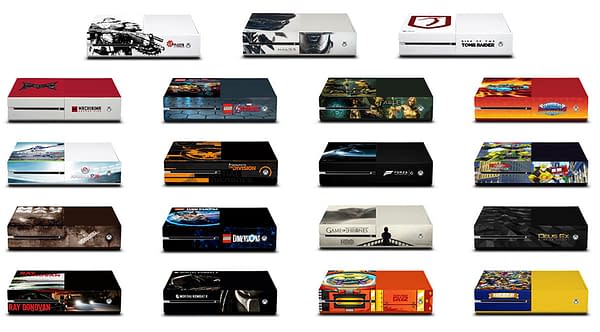 And hey, you could win one yourself. If you are in town for SDCC that is most certainly your best chance, but us at home aren't going to be left out. Xbox Wire say there are three ways to win, outlining:
At San Diego Comic-Con: Stop by the Xbox Lounge and take a photo of your favorite console. Post your photo to Instagram or Twitter tagged with #XboxSweepstakes and #SDCC, and you're entered to win!

Xbox Live: Log onto Xbox Live on your Xbox One or Xbox 360, and look for the SDCC Collectible Console Sweepstakes experience to enter.

Twitter: Follow @Xbox to learn how to win a Gears of War: Ultimate Edition collectible Xbox One console.
Enjoyed this article? Share it!