Dynamite Entertainment is to publish a new crossover event series, featuring Red Sonja and the Chaos! Universe characters, from the same publisher and set in the land of Hyboria, written by Erik Burnham (Vampirella/Dejah Thoris, Ghostbusters) and drawn by Jonathan Lau (Red Sonja, Green Hornet, Pathfinder: Worldscape).
Red Sonja Age Of Chaos! #1 will be published in January 2020.
Bringing the present into the past, with a Chaos! invasion of the Hyborean Age. A cosmic level spat between Mistress Hel and Lady Demon leaves Sonja and characters like Chastity, Evil Ernie, Purgatori, Jade and more stuck in the middle. Alliances will be made to combat this mayhem and great evil, but Sonja may have to resort to something she never would have guessed – enlisting the help of her sworn enemy, Kulan Gath!

"I am INCREDIBLY excited to get a return trip to the Hyborean Age to spend a little more time with Red Sonja. She's an incredibly fun character to write, and the contrast of her nature up against the magic and mayhem of the Chaos! characters is going to make for a good time at the ol' keyboard," said writer Erik Burnham. "Even better, Jonathan Lau's art is gonna blow the doors off (please, have all doors reinforced before opening the book). Hyperbole aside, I'm looking forward to the project and can only hope the readers have as much fun as we do on it. Now let's go get violent!"

Artist Jonathan Lau sums up why this series is the perfect book for him, "My mission has always been to bring big action back into comics, which is sorely lacking in the "dialogue-heavy" style of comics nowadays. Writers like Erik have given me artistic freedom when it comes to fight scenes. He says something like 'Hey Jon, I leave to you these 3-5 pages as long as this certain guy wins but loses an arm at the last panel.'"

Acting as overall hype man for this time-displaced deathmatch is editor Matt Idelson, "It's kind of amazing mixing two disparate franchises together and discovering just how well they actually fit. Erik's done a bang-up job finding what makes each of the characters tick, not to mention how they'd tick each other off!"
Intended as a stand-alone in continuity, it will have callbacks to Burnham's previous Red Sonja run, Worlds Away, that saw Red Sonja in modern-day New York.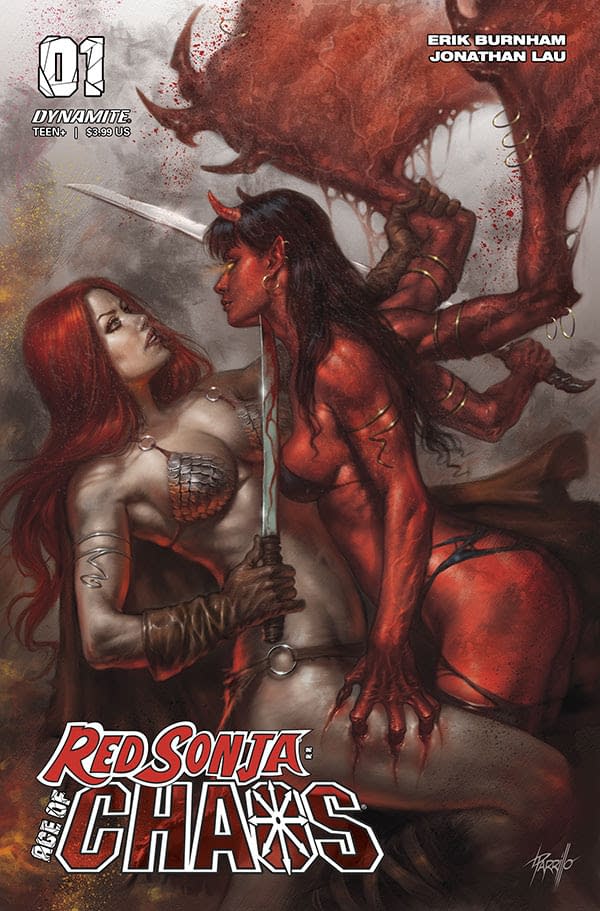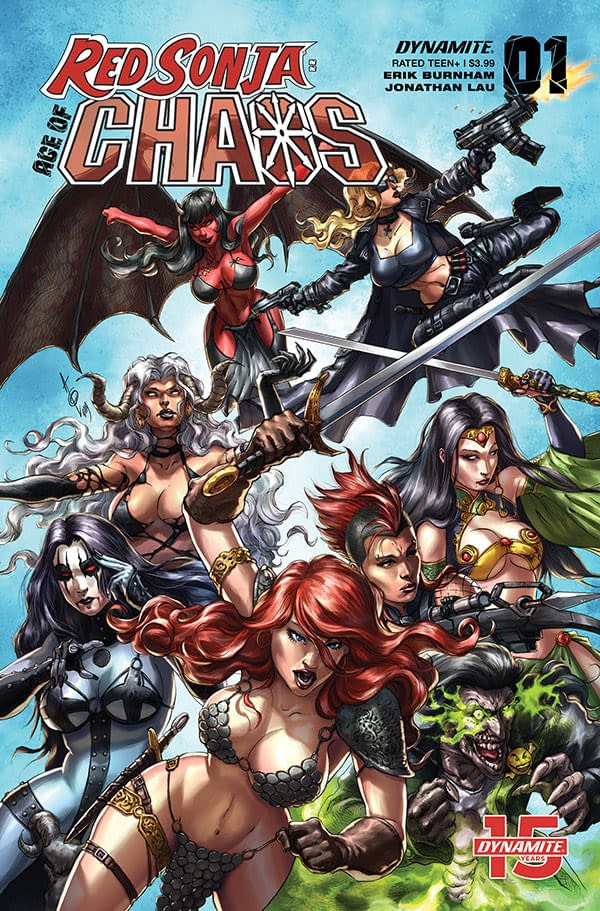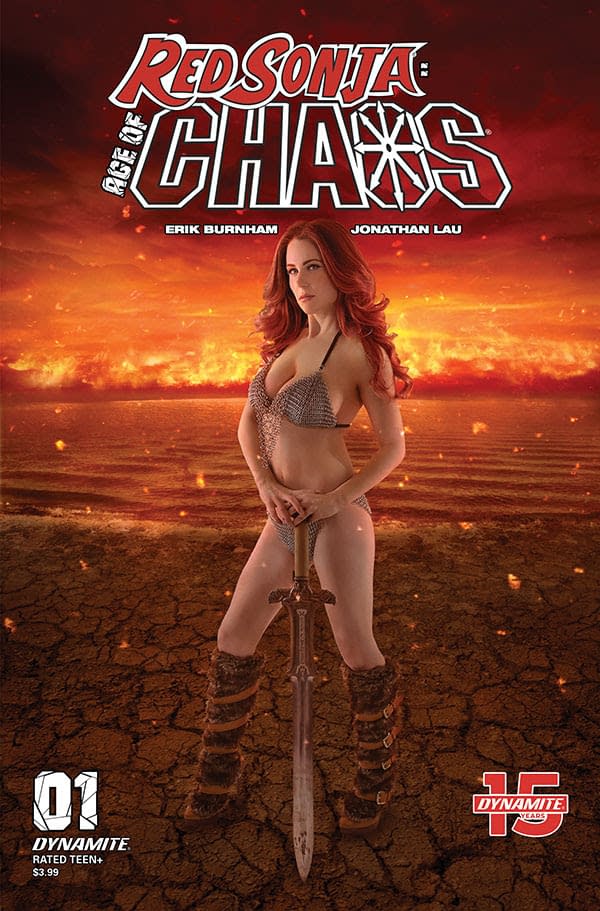 Enjoyed this article? Share it!