(IDW Publishing, creative team: Livio Ramondelli, Tom B. Long)
This issue is very effective in establishing the effects of this "flawless" society on four misfits, each of whom are stuck together in a joined death sentence that hope to teach empathy but doesn't care if it fails. The deep science fiction hook is well couched in the interplay between the characters as they loosely work together to find a solution for their challenge. Each one speaks different languages: the Artisan communicates through cruelty, the Wraith through guilt (much like the Grief Knight in Die), the Laborer in reason and the Kid in hope. The universe around them, alas, doesn't care a whit for their motives or their dream of freedom, and the jaws of their sentence seem to close inexorably around them on every page. Livio Ramondelli and Tom Long are really showing some subtle, effective work here and it's a wicked delight to read. RATING: BUY.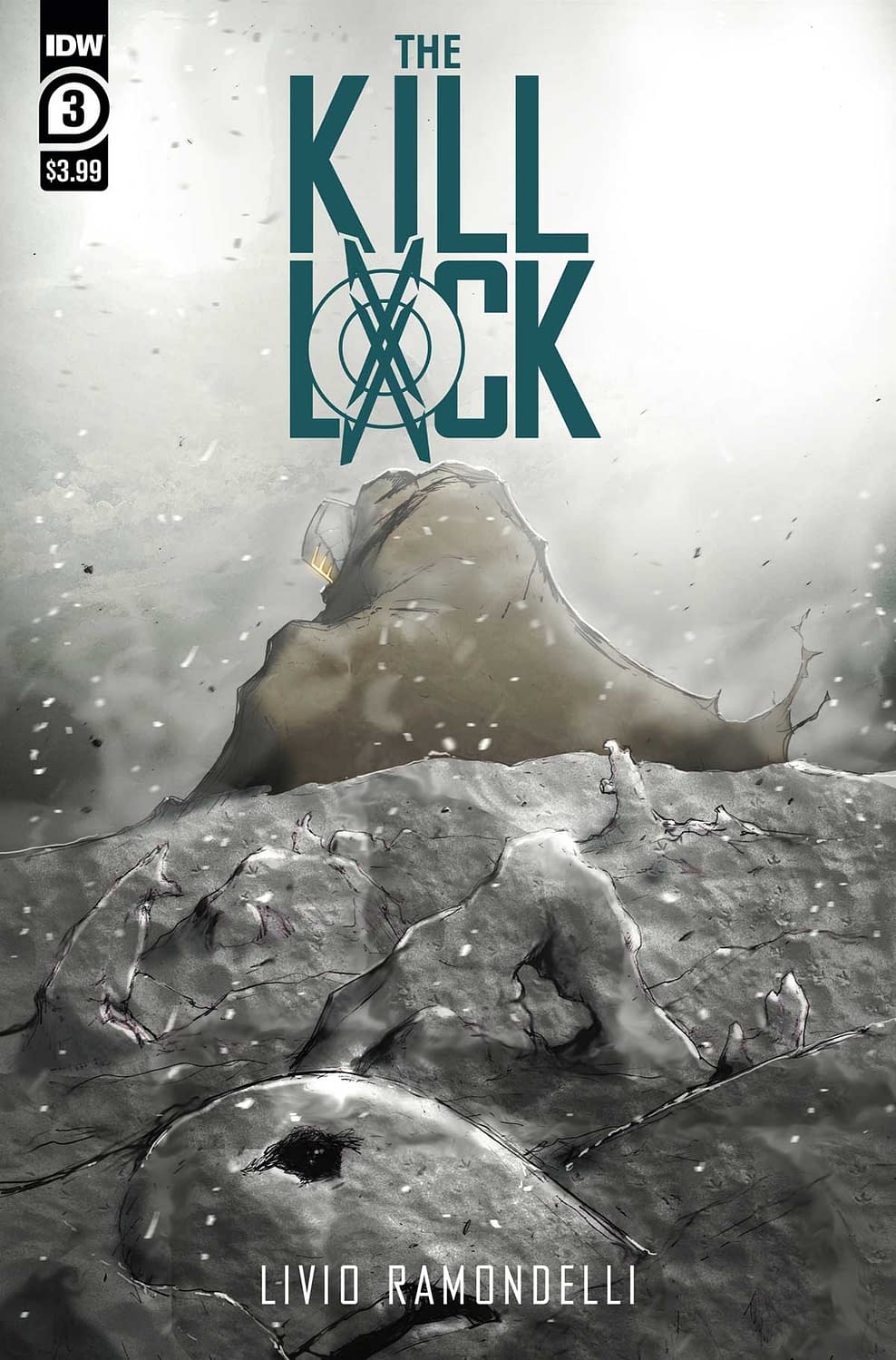 The Kill Lock #3 (of 6)
Livio Ramondelli (w & a & c)
Continuing their search for a cure by seeking out one of the Kill Lock's creators, the bots bound by it find themselves on a world that was decimated by one of their own. Meanwhile, the group's most dangerous member, the Artisan, decides it's time he takes over the education of their youngest, the Kid.
Bullet points:
– A new series by Livio Ramondelli (Transformers Galaxies: Constructicons Rising, Optimus Prime)!
– If one dies, they all do!
Enjoyed this article? Share it!