REVIEW: Suicide Squad #2 — "We Really May Have Something Impressive On Our Hands"
(DC Comics, creative team: Tom Taylor, Bruno Redondo, Adriano Lucas, Wes Abbott)
There are surprises large and small in this very clever, very mean spirited issue. The Squad's new boss Lok makes Amanda Waller look friendly and considerate by comparison as he sends them unapologetically to interfere in the sovereign affairs of a foreign country. While there, members of this newly unified team are still nursing grudges from last issue, all while revealing more character elements (the flyer who hates flying! the brute with a plan!) in a skillful manner. Taylor's script here is like spandex, tight in all the right places and made for performance. There is a visual storytelling trick that's very hard to pull off, but Redondo, Lucas and Abbott deftly manage it with room to spare. The key elements here are spoilers, but suffice it to say that if this is what we can expect from this series, we really may have something impressive on our hands. RATING: BUY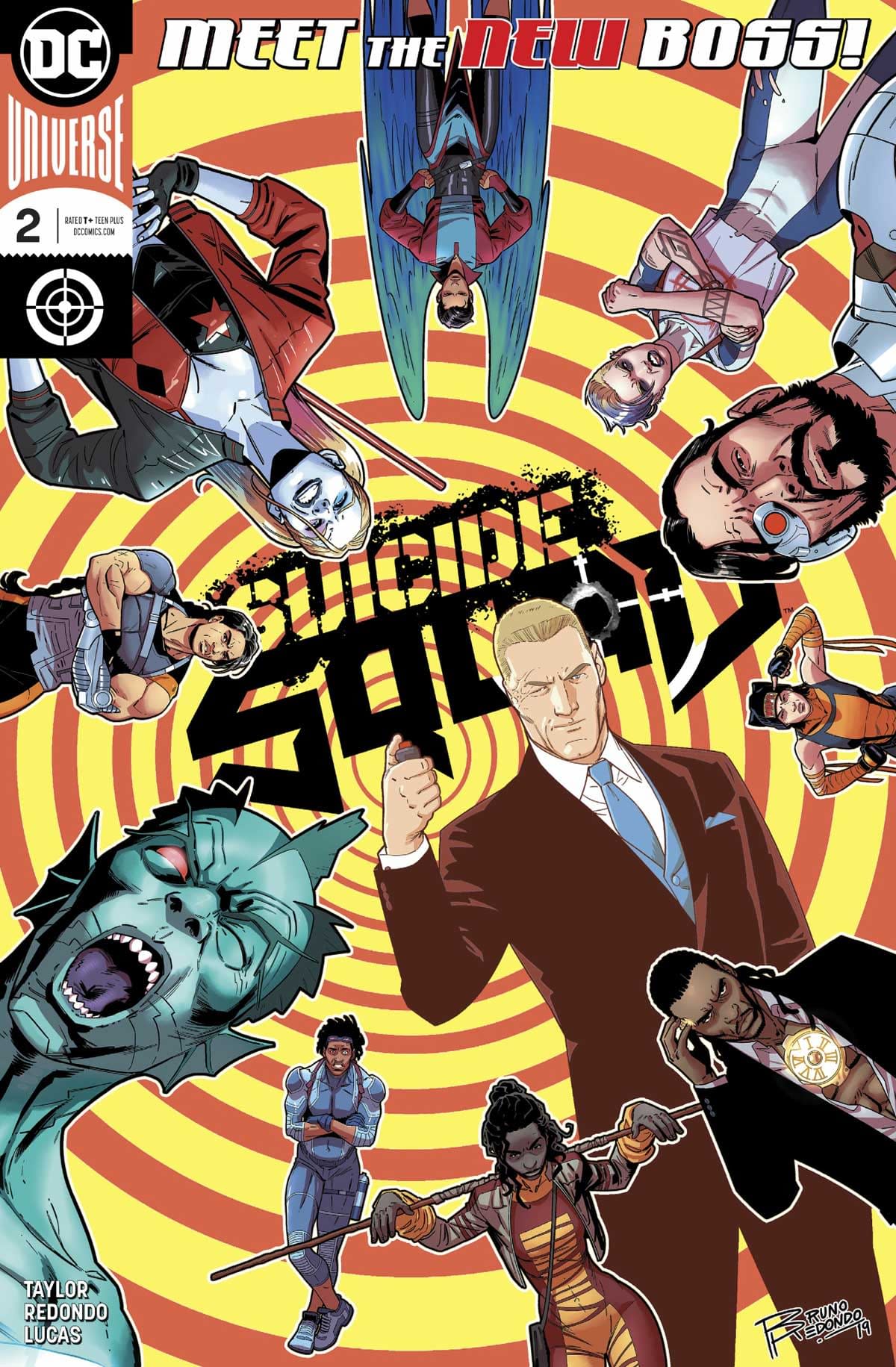 SUICIDE SQUAD #2
written by TOM TAYLOR
art and cover by BRUNO REDONDO
After the absolute carnage of Suicide Squad #1, a new Task Force X has been assembled—even before the bodies of teammates and friends have had a chance to cool! What's left standing may be the most capable and uncompromising Suicide Squad ever brought together. But it's also the most divided. Forced to fulfill the agenda of a cruel new taskmaster, this Squad might survive their next mission, but they may not survive each other.