Posted in: Comics | Tagged: Comics, indiana jones, matt busch, rick olney, world map
---
Rick Olney Demands Apology Before He'll Hand Over Charity Maps And Donations Matt Busch, creator of the Indiana Jones World Maps intended to benefit disabled veteran charities, has given us the latest on his attempts to retrieve them from disgraced ex-comics convention organiser Rick Olney.
I can't remember what was last spilled, but about 2 months ago, I had finally connected with the appropriate folks at Lucasfilm Legal about the matter. They weren't happy with me that I let things escalate as much as they did, but they were (of course) infuriated with Rick's actions. Immediately they sent out a C&D for Rick to return any remaining prints to me, as well as any funds he collected. I think that's where I last left off.

So about a month goes by. Nothing from Rick. So I email him and ask if he's seriously ignoring the C&D. He claims he never got one.

He does, however, say that he's sold 10 maps so far, and that he will wrap it up on November 13th. He claims that by November 15th, the funds will be publicly donated for all to see, and the remaining maps will be securely shipped with a tracking number. He had been telling me about this intended date for a while, of course refusing to send the prints back at the time, but come November 15th- he'd send them back. If I'm not mistaken, I think he'd made public mention of that date on his blog as well- that the 15th is when he would follow through with the end of the deal he created for himself and finally return them to me as promised.

The last month has been crazy busy, and I hadn't had much of a chance to follow up with Lucasfilm to see what the hold up was. But then, a week before the 15th, Rick emailed me out of the blue to let me know that he hadn't forgotten his promise, and that he would be sending back the remaining prints no later than the 15th.

Wow. Could it be true? Could Rick Olney be a man of his word? (Though completely deviating from any contract, promise or agreement previously.) Still, could we actually see Rick donating the money for good and shipping the maps back to the rightful owner on a date he promised?!

Of course not.

The 15th came and went. A few emails back and forth. Short- basic 'yeah, yeah, I'll be sending them back in a day or two, just wrapping up the details.' Finally, today, he lays it on me. His new plan of action.

He claims that he's still sold only 10 maps, and that all of the funds (that would be, what, $599.50?) will be donated soon to an as-of-yet undisclosed veteran charity.

He also says that, as agreed, he will be happy to send me back the rest of the maps… But ONLY if I bend a little and give… an apology.

An apology?! Turns out, he's ONLY willing to send the maps back if I make a public apology on my website. One where I state that I was wrong about Rick Olney. That he's a stand-up guy, a man of his word. That I purposely dragged his name through the mud and smeared his character. That I said untrue and outright lies about him. That I was weak and let troublemakers and trolls get the best of me. That I libeled and slandered him. I need to announce that the maps are in good hands and that he will be generously donating the funds to a good cause, and that he will surely be sending the remainder back to me, so that I can continue with the rest of the prints to create a new charity project with LF's blessing.

If I publicly say all that, with no tricks or ill intentions, and leave that post up for at least a week, he will then (and he gives his word) send the remainder of the prints back.

Look, no one wants the maps back to make good on this and help disabled vets more than I.

But to that I say (and pardon my language) FUCK YOU, RICK OLNEY.

Rick, (because I know you read this) you're purposely holding the prints RANSOM for ego, lies, and drama when these could be benefitting people who have been injured fighting so the rest of us can sleep easy at night. Words cannot describe what a scumbag you are.
And a happy Thanksgiving to you all!
---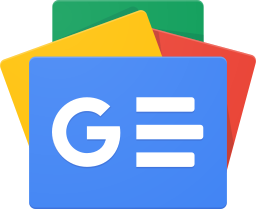 Stay up-to-date and support the site by following Bleeding Cool on Google News today!