Super Sons: The Polar Shield project by Ridley Pearson and Ileana Gonzalez is out in April from DC's new kids imprint, Zoom. Featuring Damian Wayne, son of Batman, Jonathan Kent, son of Superman and original character Candace. But Bleeding Cool has the scoop on its sequel, cover and solicitation from the same creative team. Welcome to… The Foxglove Mission
Super Sons: The Foxglove Mission
Written by Ridley Pearson
Illustrated by Ileana Gonzalez
Paperback $9.99 US DC Comics | DC Zoom
13 oz | 24 per carton On sale Nov 05, 2019 | 160 Pages | 978-1-4012-8640-8
Age 8-12 years | Grades 3-7

New York Times bestselling author Ridley Pearson returns to the world of Super Sons, where the adventure increases and the mystery deepens as the heroes investigate The Foxglove Incident!

In the aftermath of The Polarshield Project, Jon Kent and Damian "Ian" Wayne, the respective sons of Superman and Batman, are on the run with their new teammate, Candace. With their hometown in ruins, and in the absence of their heroic fathers, Jon and Ian have big capes to fill. Meanwhile, Candace follows clues that hold the key to her destiny, and her journey is filled with twists and turns as she unlocks powerful abilities she never knew existed. While their quests threaten to divide the three of them, it's only through teamwork and trust that they can succeed.

The Foxglove Incident is the rare sequel that takes everything readers love about Super Sons and raises the stakes without losing any of the charm or sense of wonder. Join Ridley Pearson and artist Ile Gonzalez as they introduce new settings, new allies and villains, and all-new adventure in this latest action-packed chapter!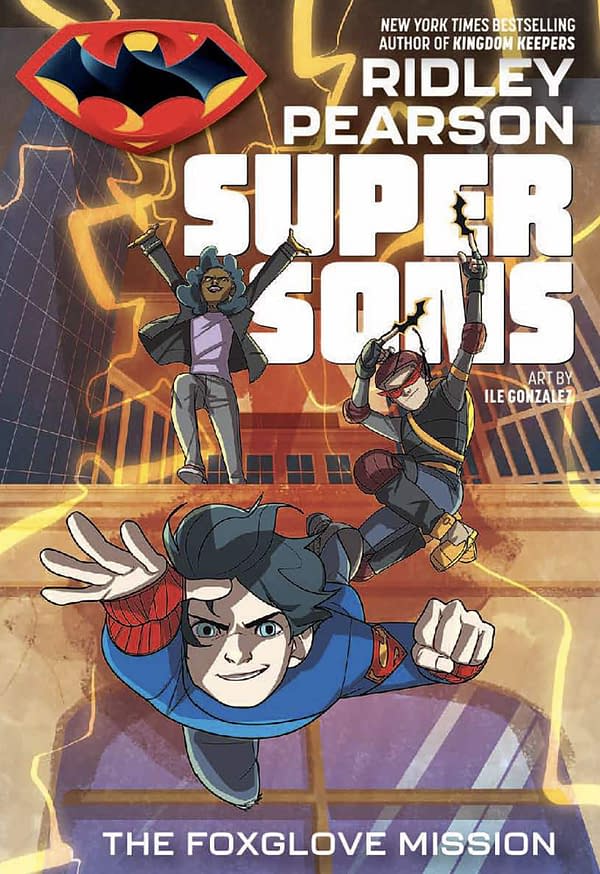 Keep checking back with the DCWeekend tag…
Enjoyed this article? Share it!