Riley Rossmo And The Holidays From Hell Louis Falcetti Q&A'd with Riley Rossmo around the launch of his new Image comic, Dia De Los Muertos. And naturally he started with a Bleeding Cooly question, poking at open wounds.
Why did you leave Bedlam? Can you talk about it?
Creative differences, basically. It wasn't an easy decision; I put a lot of love into Bedlam but it was what was best for the book. Nick is a great writer and I'm excited to see what he and Ryan do on Bedlam.
While doing research on you I read Multiversity say that Debris and Wild Children were "more traditional art" and Debris was "a lot less vibrant and chaotic". I couldn't disagree more with those statements. I wasn't familiar with your work until Wild Children and I thought it and Debris were incredibly vibrant and chaotic. I find your art so electric and infused with energy. I just couldn't fathom how someone could look at Wild Children and think it's "traditional art". How do you feel about the way your work is received?
I think that was probably supposed to read less Chaotic and more vibrant, Both those books where big departures from my previous more expressive line work. Wildchildren came on the heels of Green Wake(if I remember right) which was heavy on crow quill hatching even Rebel Blood had a lot of dry brush and manic hatching. I think both Debris and Wildchildren have more of a main stream accessibility. Wildchildren was hard because of the restraint I was trying to exert.
I know you're a Hellblazer fan, are you as saddened by its cancellation as I?
I love Hellblazer, its cancellation really signals the end of an era at Vertigo for me but I think the last couple years of it have been in the spirit of the character and series. I'm a sad I never got to do a fill in on it.
You said in a CBR interview that you are "intrigued by the idea of offerings for the dead." Could you speak more to that? Do you feel that there is a real connection possible between the living and the dead?
My family doesn't really have any deep traditions and it saddens me I feel like I'm missing out on something that's integral to the human experience. I read a lot about different cultures spiritual beliefs and practices I'm not totally sure what the connection with the dead and living is but its something I've been researching. Having rituals or traditions remembering deceased loved ones and ancestors gives me a sense of connection to the past. I'm fascinated with the subject of the living and dead, I'm not totally sure how the living and the dead coexist or how consciousness persists after death. I'm not educated enough on the subject to commit to a particular belief structure around ghosts, spirits or disembodied consciousness but some interaction seems to take place through most cultures past and present. It's important to me to learn about people who have gone before be and to be respectful of them.
When trying to capture the Mexican look and style, is there anywhere you can go in your area to get a feel of the architecture or atmosphere or do you primarily rely on movies, photos, etc? Where do you take your visual cues from, fictional representations of places or factual? Does it differ between working on horror or sci-fi books?
Lots of movies, Google maps, photos from Hispanic friends, YouTube, books. I've spent a little time in Cuba, the south states, I like to keep an element or two of reality even in fictional settings. For horror stuff I try to keep the environments as grounded as possible.
For both Bedlam and Rebel Blood I shot reference, with out reference environments can come off as stage sets. I try to get some kind of reference even for Scifi work, Debris is loosely set in the foothills of the rocky mountains. I took a ton of photos while I was in Mexico recently. Experiencing some approximation of what I want to draw helps me create the best atmosphere I can for a book.
I see your work seemingly leap frog across genres, horror to sci-fi to whatever the hell Wild Children could be classified easily as, do you have a preferred genre to work? Are you going to be able to work much in that genre this year?
I like horror, and fantasy mostly I guess, or dark Fantasy. Hellboy, Swamp Thing Hellblazer, Sandman, Preacher, and Fables are among my favorite series I think most of those fall within horror or fantasy. The psychedelic aspects of Wildchildren appeal to me. My next project is magical realism I guess or maybe horror is my favorite genre to work in, I have a hard time picking a label.
You did an incredible number of pages at Image last year (over 1600 I read), do you have any advice for artists trying to stay motivated and productive? Do you see a stat like that as just a facet of your work or do you want to beat it? Are you competitive with yourself?
Drawing is a compulsion for me its one of the most stable things I've had in my life. I love drawing I think I drew 340 pages of so last year (1600-1700 since I started making stuff professionally) This last year though I just kept getting projects I wanted to draw.
To keep sane I make sure to take a break mid day to exercise, eat, and read if I can. Burnout is a reality of comics I need to be careful about. I'm competitive with myself in terms of getting better, every page I do I strive to be a better story teller, draftsman, penciler, inker or colorist. I look at artist like John Buscema, or Alex Toth and wonder how they where so good, if I could capture a fraction of there skill I'd be happy.
Is it hard to go from Golden Age sized pages back to Modern? Do you feel that loss of space more intensely?
Nah I like both formats just fine.
Any other holidays you might want to do a horror series about?
My wife and I both really like Halloween. If I where to do another book around a specific holiday I think it would be Halloween it's a interesting phenomenon in North America.
---
---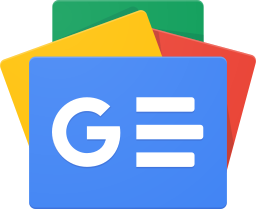 Stay up-to-date and support the site by following Bleeding Cool on Google News today!