Riverdale Revealed: The Archie Comics Panel At New York Comic Con 2017
The Archie panel at this year's New York Comic Con was nothing short of fun. An hour before the panel began, the line had spilled out into overflow. It's nice to see how popular Archie has become over the year, due largely in part with the Riverdale show.
Panelists Frank Tieri, Dan Parent, Jamie Rotante, Mike Pellerito, Alex Segura, John Goldwater, Victor Gorelick, and moderator Ron Cacace were all on hand to delight Archie fans with upcoming titles.
The panel opened with a video message from the Riverdale cast, thanking fans for coming to the NYCC panel. After that the crew dived right into what was coming out from Archie Comics. Goldwater stated it felt great that Archie was finally on TV, and that Riverdale was simply amazing. The upcoming season would throw viewers right into the middle of the action. With 22 episodes this season (as opposed to 13 in Season 1), writers are able to tell more story, and introduce more characters. This was then tied into Riverdale Volume 1, the new graphic novel. The book contains stories from within the Riverdale universe, but have not been on on TV. This led right into the Chilling Tales of Sabrina TV series, where the panelists did announce they were looking for a Sabrina for the show. The series is due to come out next year, and will feature the same creative team that's on Riverdale. As far as the comic, we were promised that it would continue.
The panel then dived right into the comics. As we all know, Archie is for everyone. The company has certainly expanded on this, by having both kid friendly and adult titles. The digests, which have been an Archie staple for decades, still prove to be their biggest hit. The Marvel digests have been very popular, and digests in general have been a great tool to get new readers introduced to the Archie universe.
The company in general has been trying new things for the past 10 years. Kevin Keller, one of the most popular Archie characters of all times, has his first Life With Kevin graphic novel coming out in January. The series follows Kevin, now an adult, who lives in New York City. Kevin's trying to figure out his place in this world and trying to find his soul mate, but things aren't exactly easy for him. Combine that with his roommate, Veronica — and you have a recipe for family fun hi-jinx!
The Archies is Archie's newest series, which follows the infamous pop band. The band is like their own Justice League or Avengers — this is the best of the best, and they all play off of each other well. As we all know, Archie and music go hand in hand. The comic will also feature real-life bands, including CHVRCHES and The Monkees, but Segura did mention that many other bands were lining up to be a part of the comic as well. The panel briefly went into B & V Vixens, written by Rotante. The book boasts and all-female creative team, which Archie stressed was important to have. The book will have some violence, but Rotante promises the book promoted female friendship and empowerment.
Speaking of female friendship, the panel jumped into Harley And Ivy Meet Betty And Veronica. A lot of people may find the team up to be a little odd, but the Archie characters are typically very versatile. They can fit into an array of situations, and this is one of those situations.
In a similar sense, Jughead: The Hunger shows Betty as a werewolf hunter, which people seemed to go crazy for. The new ongoing horror series will show a strong, badass Betty going after werewolf Jughead. These characters can be made into anything, and Archie Comics have certainly proven this over the past few years. All of these books will be out later this year, and will most likely be a big hit with new and old readers alike.
The last books to be promoted were Cosmo and The Mighty Crusaders, both remakes of their Golden and Silver Age counterparts. Cosmo will be an all ages titles, while The Mighty Crusaders will likely be aimed at an older audience.
---
---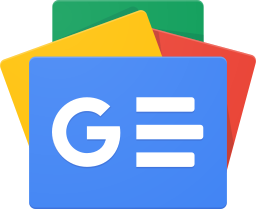 Stay up-to-date and support the site by following Bleeding Cool on Google News today!