Superstar artist Rob Liefeld has a major hit on his hands with Major X, the story of a mysterious mutant from the future, the titular Major X, who returns to the 1990s era of X-Men comics to save his dying world. Every issue of the series so far has sold out before hitting stands. So how does one capitalize on a hit like Major X when the mini-series is over? Why, release a zero issue, of course!
That's what's happening in August as Marvel will release Major X #0, with art by Rob Liefeld, and writing by Rob Liefeld and… Eric Stephenson, the publisher of Image Comics?! Well, calm down a second. It seems the bulk of this issue will be a reprint of Liefeld and Stephenson's story from Wolverine #154-155, featuring The Watchtower, a sort-of-prelude to Major X.
But Major X #0 will also feature a new short story as a framing device, written and drawn by Liefeld himself.
Will Marvel manage to sell out of a reprint? We'll find out in August. Check out the solicitation below, and the full Marvel August solicitations here.
MAJOR X #0
Rob Liefeld with Eric Stephenson (W) • Rob Liefeld (A/C)
Sketch Variant Cover by Rob Liefeld
Variant Cover by TBA
Representing the classic Wolverine (1988) #154-155 with an all-new Major X frame short story written & drawn by Rob Liefeld!
Deadpool accepts a hit from a mysterious group of overzealous techies called the Watchtower. His intended target? Wolverine! There's a bounty on Logan's head, and Deadpool plans to collect! But will the Watchtower prove too morally questionable for even the Merc? The beginnings of the hit Major X series can be found in these classic stories!
72 PGS./ONE-SHOT/Rated T+ …$4.99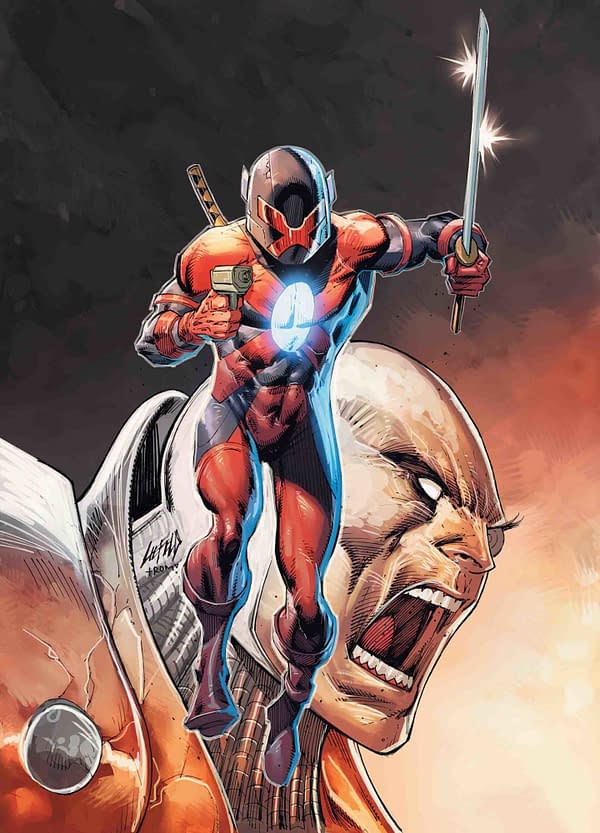 Enjoyed this article? Share it!