[rwp_box_recap id="0"]
I am still pretty thrilled with Titan Comics' re-imagining of Robotech, that stalwart nostalgic defender of early '80s anime adaptations. The team behind Robotech has taken some daring chances in their storytelling, and so far have made a very well-traveled path seem new and unpredictable without losing track of what makes the journey worth taking in the first place.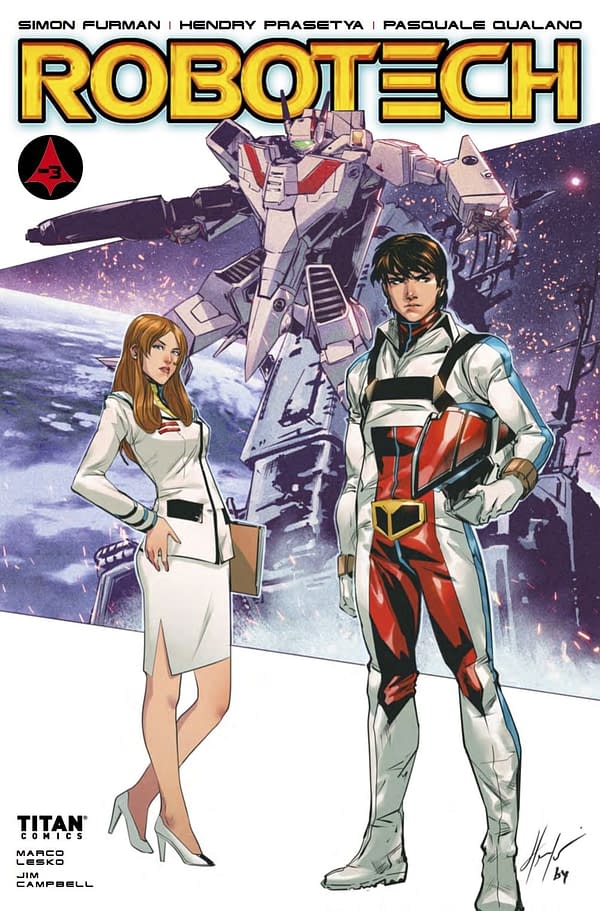 Simon Furman has once again pulled the rug out on me with a major revelation regarding Lyn Minmei that somehow has her make freaking sense in the story… Minmei has always been something of a weak link in the mythos of Robotech, since she somehow becomes the ultimate earth weapon against the Zentraedi, and she's kind of a nobody. Now, well, my head is lit up. I'm not going to spoil it for you, just read it. It's a fantastic reveal.
The story is still following adjacent to the original plot points, but there are little changes from the original that make every page a refreshing read. I've seen the original Robotech enough times to know the plot points by heart, so these little surprises have been a blast to come across.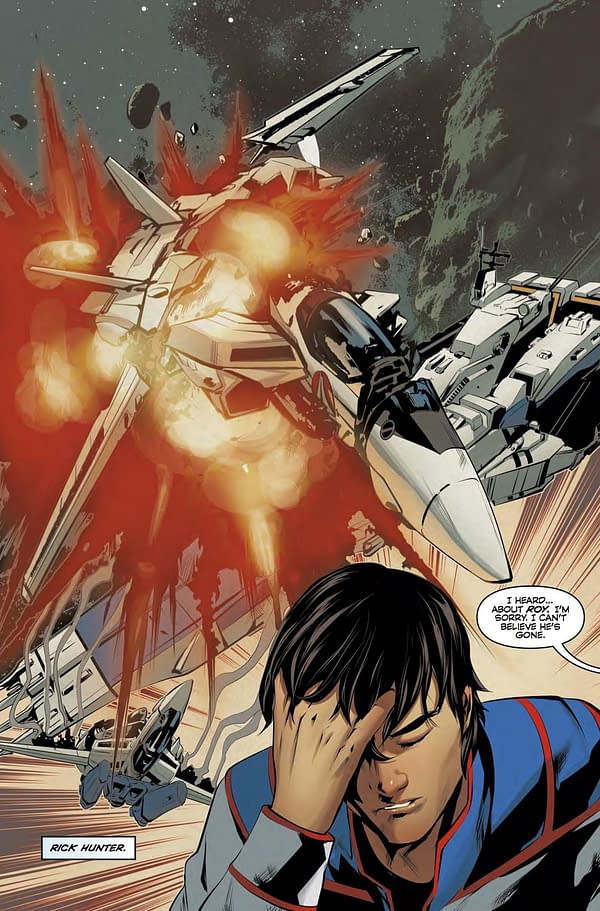 Hendry Prasetya and Pasquale Qualano once again share art duties, and each page is a treat. There are a few rough panels, but the characters look fantastic, and there's a big mecha battle going on through half of the issue that was an absolute joy to take in. The ships and mecha of Robotech are iconic, and having them treated with such reverence makes me very, very happy.
Prasetya and Qualano also do a fantastic job of making the characters their own- it would be easy to emulate the art style of the anime, but the art team has gone to great lengths to make the cast uniquely theirs, without losing that inherent "Robotech" quality.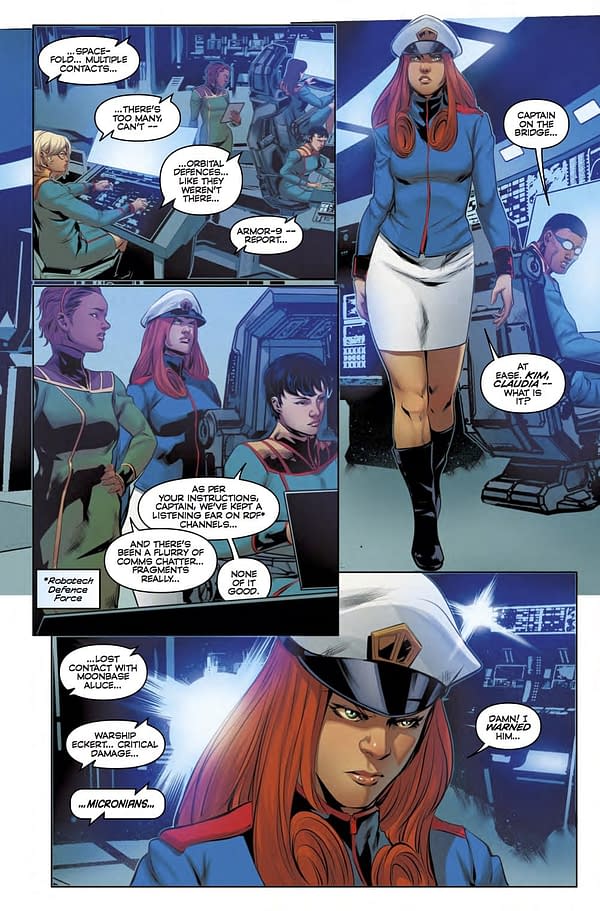 I am really happy to report that this book is a fantastically fun read, full of unexpected twists and great art. I can't wait to see where Titan is going with Robotech next!
SUMMARY: Script: Simon Furman; Art: Hendry Prasetya and Pasquale Qualano; Colors: Marco Lesko; Letters: Jim Campbell; Editor: Martin Eden; Publisher: Titan Comics; Release Date: March 6, 2019; Cover Price: $3.99; 31 pages.
[rwp-review-ratings id="0"]
[rwp-review-form id="0"]
Enjoyed this article? Share it!