Rocky & Bullwinkle Get A New Comic From American Mythology In June 2017 Solicits
Rocky & Bullwinkle comic books have been published by Gold Key, Charlton, Marvel and IDW over the decades, the last being in 2013.
Well, the latest comic publisher to take on the pair is American Mythology Productions, with a new series by Todd Livingston and Jacob Greenwalt
ROCKY & BULLWINKLE SHOW #1 MAIN GALLANT CVR
(W) Todd Livingston (A) Jacob Greenawalt (CA) S. L. Gallant
Hey Rocky, watch me pull a rabbit out of my hat! That staple of Saturday morning cartoon shenanigans, The Rocky & Bullwinkle Show, is back in all its satirical slapsticky joy! The entire misfit cast of Jay Ward's wonderful series are here — Rocket J. Squirrel, Bullwinkle the Moose, Mr. Peabody & Sherman, Dudley Do-Right, and everyone's favorite Russian hooligans, Boris and Natasha! American Mythology celebrates the return of a one-of-a kind comic book with adventures and high jinx that are fresh and funny while remaining true to the look and format of the classics! The Rocky & Bullwinkle Show comes with five covers – Main by Jacob Greenawalt, Homage by S.L. Gallant, Flying Moose by Galvan, Blank Sketch, and a Retro Animation Retailer Incentive Edition. (STL046508)
32pgs, FC SRP: $3.99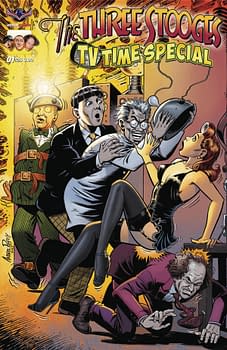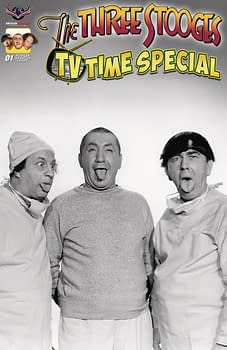 THREE STOOGES TV TIME LAROCQUE CVR
(W) S.A. Check, Chris Yambar (A) Brian Fraim, Brendon Fraim (CA) Greg LaRocque
Nyuk, Nyuk, Nyuk! Larry, Moe, and Curly return in an adventure that celebrates their unrivaled television history! Join us as our creators pay homage to a lifetime of laugher and joy The Boys gave to kids everywhere over their incredible careers. These comics poke the dull humdrum of superhero comics in the eyes while tickling your funny bone. Ask your local comic shop for these awesome cover editions — Main by Greg LaRocque, Classic Chaos by Andrew Pepoy, Color Photo cover, and a special B&W Retailer Incentive Photo Cover. Pie in the face is optional. (STL046561)
32pgs, FC SRP: $3.99 THREE STOOGES MERRY STOOGEMAS SIGNED WHEATLEY CVR
(W) S.A. Check, Mark Arnold (A) Brian Fraim & Various (CA) Mark Wheatley
Did you get coal in your stocking? No need to fret, we've got a super limited run of Merry Stoogemas right here signed by fine artist, Mark Wheatley! This issue comes bagged, boarded, with a certificate of authenticity, and limited to 100 copies. Allocations may occur. (STL046571)
32pgs, FC SRP: $9.99 AMERICA #4
(W) Jon Hughes (A) Alé Garza (CA) Jon Hughes
Overground Comics arrives at American Mythology with a blast! Artist Ale Garza (Ninja Boy) continues his sizzling work on the critically acclaimed series. America has to deal with her suspension from duty while Marshall confronts a suspect on his own. America's dangerous habits lead to a choice that will change Marshall's life forever. (STL011644)
RES. from Previews Vol. XXVI #6 (JUN161692)
32pgs, FC SRP: $3.99 STARGATE ATLANTIS HEARTS & MINDS #2 LAROCQUE CVR
(W) Mark L. Haynes, J. C. Vaughn (A/CA) Greg LaRocque
The diabolical truth behind Janus' return is revealed and the Atlantis team must find a way to stop his mad machinations before they destroy innocent lives in his path. Exciting sci-fi action lives as Stargate Atlantis: Hearts & Minds continues storylines of the classic television series in comics! Stargate Atlantis Hearts & Minds comes with four variant covers by interior artist Greg LaRocque, Sci-Fi fine artist Dan Parsons, a photo cover, and an exclusive retailer incentive Flashback Photo cover! (STL046513)
32pgs, FC SRP: $3.99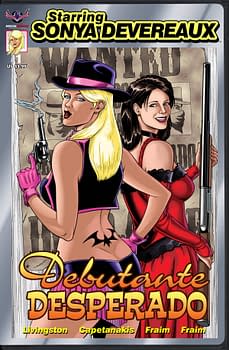 STARRING SONYA DEVEREAUX DEBUTANTE DESPERADO MAIN CVR
(W) Todd Livingston, Nick Capetanakis (A/CA) Brian Fraim, Brendon Fraim
Starring Sonya Devereaux: Debutante Desperado: Actors Meredith Salenger, Scott Whyte, and writer/director Eric Spudic co-star with Sonya in a low budget wacky western in which a stagecoach carrying rich college girls to Spring Break get shi-jacked. When the debutantes are held for ransom, the only way for sheltered Prudence Conway Wellington (Sonya Devereaux) to save her friends is to hide in a brothel and operate outside the law! Join America's favorite B-movie queen, Sonya Devereaux on this raucous escapade through some of the best of the worst in VHS adventures! (STL046552)
32pgs, FC SRP: $3.99 HATCHET #0 LTD ED PHOTO CVR (MR)
(W) James Kuhoric (A) Andrew Mangum (CA) Blank Sketch Cover
Slash your way into a bloody frenzy with this super limited photo cover edition of Hatchet #0! And watch for the upcoming launch of the ongoing series this fall! (STL046570)
MATURE THEMES
32pgs, FC SRP: $5.99
EQUILIBRIUM #3 LTD ED PHOTO CVR
(W) Patrick Shand (A) Jason Craig (CA) Photo
Artist Eliseu Gouveia comes to the rescue delivering the final explosive chapter of the official sequel to the cult hit film, Equilibrium! This exclusive photo edition is extremely rare and limited to just 300 copies! Get yours before it's banned by Father. (STL046559)
32pgs, FC SRP: $7.99
---
---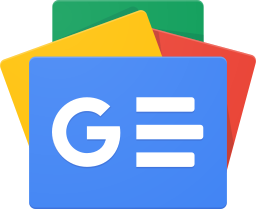 Stay up-to-date and support the site by following Bleeding Cool on Google News today!