We mentioned the other week, that Orlando-based comic book chain Coliseum of Comics, familiar to longtime Bleeding Cool readers, was boasting about a comic book collection they have acquired, over 40,000 comic books, some dating back over 70 years. That this is the largest collection the chain has ever bought in their 36 years in business and it has been dubbed the Roy Brown Collection. Named after the man who collected all these comic books, and passed away last year.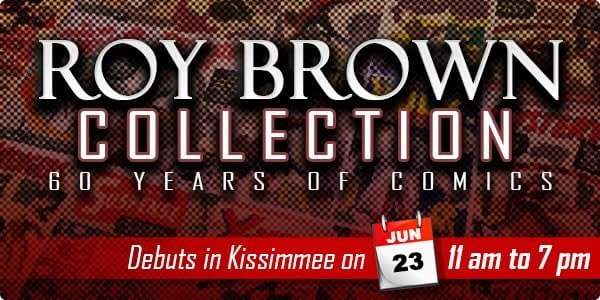 Roy Brown was a customer of the store and a friend to owner Phil Boyle, but Roy had been buying and collecting comic books long before Coliseum Of Comics came on the scene. Valued at well over $300,000 and filling 150 long boxes, Phil Boyle stated that "Our back-issue specialists, including myself, have over 100 combined years in this business, and there are many books in the Brown Collection that we've never seen before. A collection of this magnitude – with so many key issues – making its way to the market is a rare occasion."
Coliseum scheduled much of the Roy Brown Collection to debut to the public at a day-long event at the chain's Kissimmee location yesterday. "Our Kissimmee store is the only one we have that's really capable of displaying this collection the way it deserves to be seen," Boyle said. "Roy amassed such an amazing collection that we wanted fans to be able to take it all in at once."
Here's how it looked…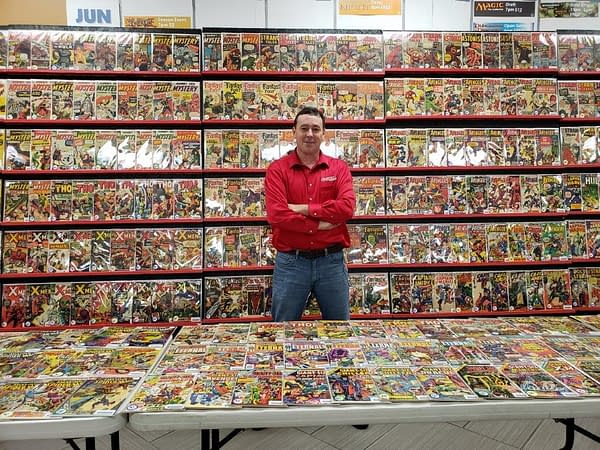 Enjoyed this article? Share it!