Posted in: Comics, Dynamite | Tagged: dynamite, fire and ice, frank frazetta, roy thomas
---
Roy Thomas Complains About Fire And Ice Comics, Dynamite Responds
Roy Thomas is not best pleased with Dynamite and has released the following statement through his manager John Cimino.
---
Almost a year ago, Bleeding Cool reported that Dynamite Comics was to create a Fire And Ice comic book based on the 1983 animated fantasy film directed by Ralph Bakshi and a collaboration between Bakshi and Frank Frazetta, based on characters co-created by Bakshi and Frazetta, from a screenplay written by Conan comics writers Gerry Conway and Roy Thomas. Then we ran the news that Fire And Ice #1 will be published by Dynamite in August. and will be written by Elementals and Fables' Bill Willingham and drawn by Leonardo Manco.
Roy Thomas, known for his work as a Marvel editor and writer in the sixties and seventies, including his run on Conan The Barbarian, does not seem to be best pleased at the news and has released the following statement through his manager John Cimino, saying
"I'm pleased to hear that someone is going to write prequels, sequels, or whatever to the Fire and Ice film for which Gerry Conway and I wrote the screenplay (for Ralph Bakshi, and incorporating a few of his ideas plus the general inspiration of Frank Frazetta) more than 40 years ago. Actually, the film was not, as the release says, "a collaboration between Ralph Bakshi and Frank Frazetta"–it was a collaboration between two and Gerry and me, because we two wrote the screenplay and, although Ralph had thought up a couple of scenes before he phoned me, much of the screenplay and its plot and dialogue owe little or nothing to Bakshi, let alone to Frazetta. That's like saying Taxi Driver was a collaboration between Scorsese and DeNiro and forgotten Paul Schrader's screenplay."
"Of course, I feel Gerry and I should have been offered that writing assignment, and no one else; the smaller companies are supposed to be so sensitive to the rights, legal and moral, of creators, aren't they, even if the screenplay is technically owed by another party. Dynamite Comics knows this, but choose to act otherwise, and while I'm not going to raise a stink about it, I certainly do not give them my blessing or approval… whether they want it or not."
"I won't worry that much about prequels and sequels, even though they will probably be building on what Gerry and I wrote. This will be especially true if the new guys actually read a copy of our screenplay and don't just watch the film that was made almost entirely from our screenplay but with pages (and thus motivations, background information, etc., that we had included therein) torn out so that Ralph could film a 78-minute movie and get it done quickly, because an actor's strike was looming and, since Fire and Ice was animated via rotoscoping, he told us, "I don't want to be the only director in town working with live actors if a strike happens."
"I will, however, reserve my scorn and loathing for any comics company that commissions another person to write to adapt Fire and Ice itself without offering it to Gerry Conway and myself. The same is true for any writer who accepts such a scripting assignment. If anyone is going to adapt Fire and Ice, it should be Gerry and me, while we live. Anything else, as far as I'm concerned, is intellectual theft."
"I'll state here that I do not necessarily speak for Gerry on this, only for myself… but I know what I believe."
When asked for response, Nick Barrucci of Dynamite told me "We have great respect for Roy, and slightly confused by this statement. Roy contacted Dynamite last year when we announced that we were working on Fire and Ice with the Frazetta and Bakshi families, and this current statement contradicts what he wrote then. He saw the announcement that we were planning on the series, and reached out, and stated that if an adaptation were to happen, that he would like to co-write it with Gerry if Gerry were up for it. He even offered the screenplay for other writers to review for prequels and sequels if we so wished. His current points are confusing to us. We have the utmost respect for Roy and Gerry, and are open to working with them if it can be a relationship that works for everyone."
Let's see if future dialogue will bring forth fire… or ice.
---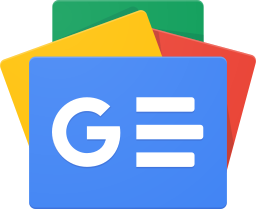 Stay up-to-date and support the site by following Bleeding Cool on Google News today!