Ruins Of Ravencroft Teases Kasady Return For Knull Event
The Ruins Of Ravencroft mini-series span out of the Absolute Carnage event, the location for the symbiotic takeover and summoning of the great of Knull to Earth, by Cletus Kasady and the Carnage symbiote, and all its children. Ravencroft was destroyed, the mini-series has excavated its history, rewriting the Marvel Universe and inserting Knull into it in earlier and earlier dates.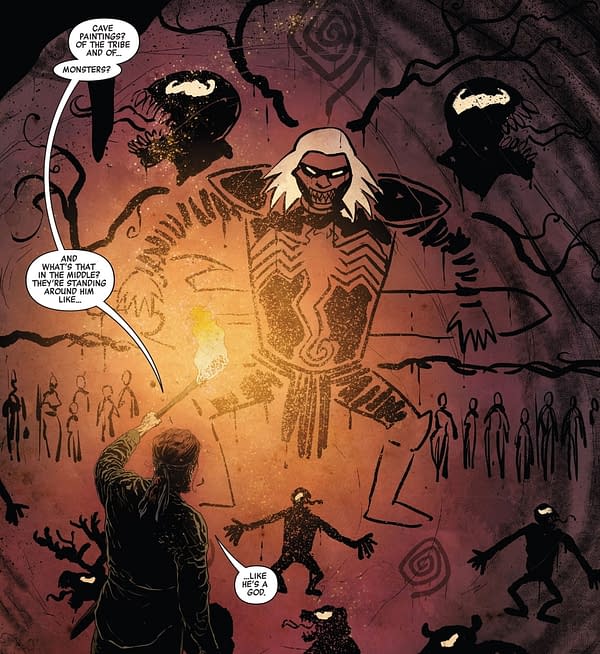 The first issue showed that the Ravenscroft area was the site of Knull workship in America back to the 1400s. Cortland Kasady was an early settler of America from Europe, who became infected by Knull and was America's first serial killer, murdering eight people in his village while saying, "God is coming."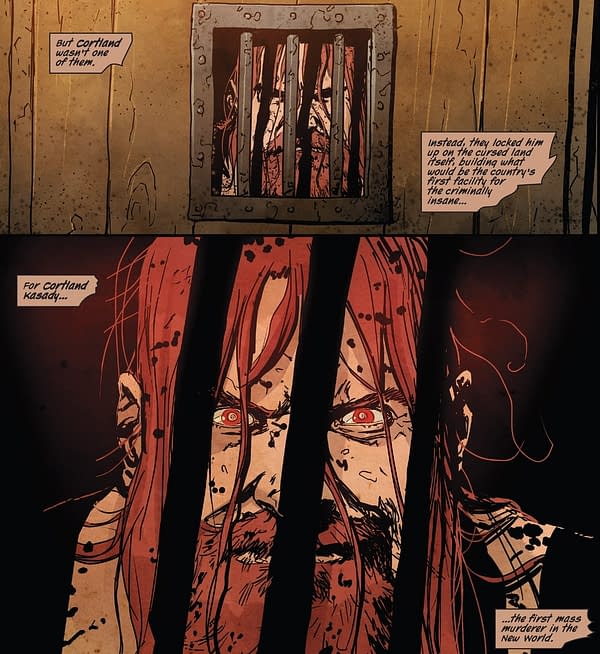 His imprisonment, in a small makeshift cage would eventually evolve into the Ravencroft Institute, while his descendent would one day be Cletus Kasady, the host of Carnage, who was born in the Ravencroft Institute as well. The idea being that Knull has been invested in the Kasady lineage for hundreds of years.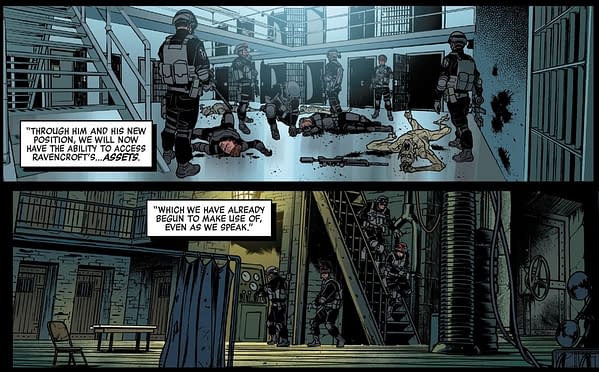 The final issue of the series, now switched to digital only, has revealed a deeper, darker secret about the Ravencroft Institute, that it was built on the corpse of the original Cortland Kasady as well. With the Cult Of Knull, who brought Cletus Kasady back from the dead during Absolute Carnage, now part of the JANUS Organisation, and in control of Ravencroft, that would give them added influence, as to when the now-summoned Knull arrives on Earth.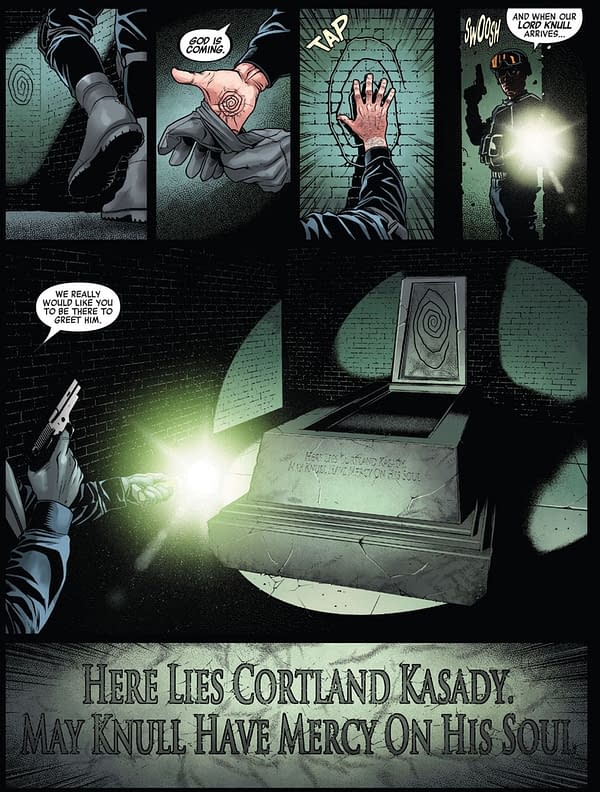 Might they be able to resurrect Cortland Kasady in a similar fashion? Might he be an ambassador for Knull? Ruins Of Ravencroft #5 is available digitally now.
Ravencroft (2020) #2 (of 5)
Ravencroft is open for business! But with the secrets revealed in RUINS OF RAVENCROFT in the open, the Institute is more dangerous than ever. Can John Jameson right the ship before it's too late?

Written by Frank Tieri
Art by José Luís, Angel Unzueta
Cover by Dan Brown, Kyle Hotz