Savage Dragon Goes For The Outrage In April…
I have a lot of time for the Savage Dragon comic book. One of the longest-running writer/artists books out there, Erik Larsen has taken the comic on quite a journey since he first created the character when he was a child, published small press comics featuring him, put him as an unnamed character in his Spider-Man/Wolverine comics in Marvel Comics Presents, and eventually published him when Larsen co-founded Image Comics.
There hasn't been a superhero comic that has run this long by one creator. Which has given the comic a unique shape, going through all the tropes and then forcing itself to go in different directions to avoid repetition. Going up against God. Having kids. Dying. And then having your child take over your book.
It's comparable to Walking Dead in taking what exists, what has existed and doing it longer, just seeing what comes next.
With Savage Dragon this couple of years, Erik Larsen seems to have decided a lot of that is sex. The character has always had a sex drive, but with his son, Malcolm Dragon, it became a focus of the book. Especially with his girlfriend and mother of one of his children, Maxine, who is now with Malcolm being a mother to them all.
And who has encouraged threesomes. Foursomes. Given Malcolm Dragon the rides of his life. And this week's episode, as Malcolm gets a vasectomy and moves to Canada (the two things are not related), well it just goes to ludicrous levels. Beyond Sex Criminals levels. With sound effects to match. And that's basically as much as we can show you. Of course, all this is inside the pages, it doesn't make it onto the front cover, where to all intents and purposes it looks like it always has done in the past, a quirky superhero comic rather than the all-out sex'n'Canadian politics comic it has become on the inside pages.
But it looks like April 2018 may change that, With this cover to Savage Dragon #233 that Erik Larsen put out there…. It has been noted by some Dragon readers that Maxine is a little on the hirsute side, certainly regarding fashion in some strata of society. It looks like that may be changing in the near future. Which has its own political – and physical – impact.
Where's Frank Cho's "Outrage" character when you need him? Of course, to some all this won't bat an eye, they are far more concerned about the character breaking the fourth wall… SAVAGE DRAGON #228
(W) Erik Larsen (A/CA) Erik Larsen
"OH! CANADA!" Part Two
Relocated to the Great White North, Dragon faces a number of new challenges: a new job, a new home, a new life, and the return of the enigmatic villain, the Seeker. At long last-all of his secrets are revealed! This one comes with our highest possible recommendation!In Shops: Nov 22, 2017
SRP: $3.99
---
---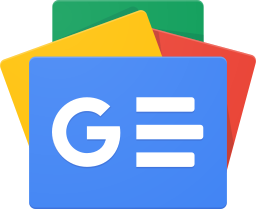 Stay up-to-date and support the site by following Bleeding Cool on Google News today!