Second Printings for Morbius, Heartbeat, Bernie Sanders and More
We mentioned a second printing of X-Men #2 with a cover by Leinil Yu coming from Marvel Comics, they have added a few more for this week.
The big Thor/Carol Danvers fight in Captain Marvel #12, Dawn Of X issues Excalibur #2 and Marauders #2 get second printings, as doe the big Immortal Hulk #27 assault on capitalism and the launch issue of Morbius #1. And that last one we have a second printing cover for…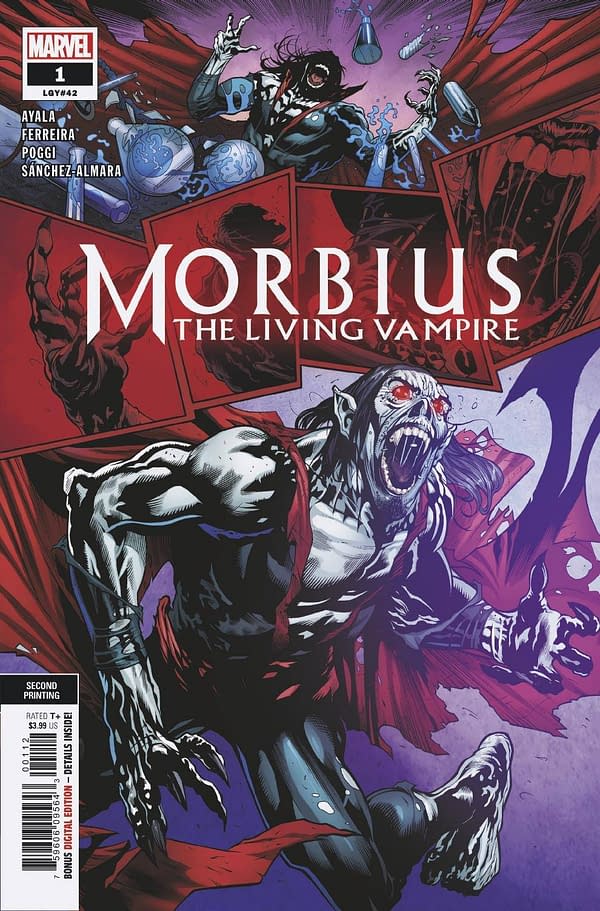 Outside of Marvel Comics, Devil's Due is running a second printing of Talk Bernie To Me: Bernie Sanders one-shot parody comic with the He-Man cover…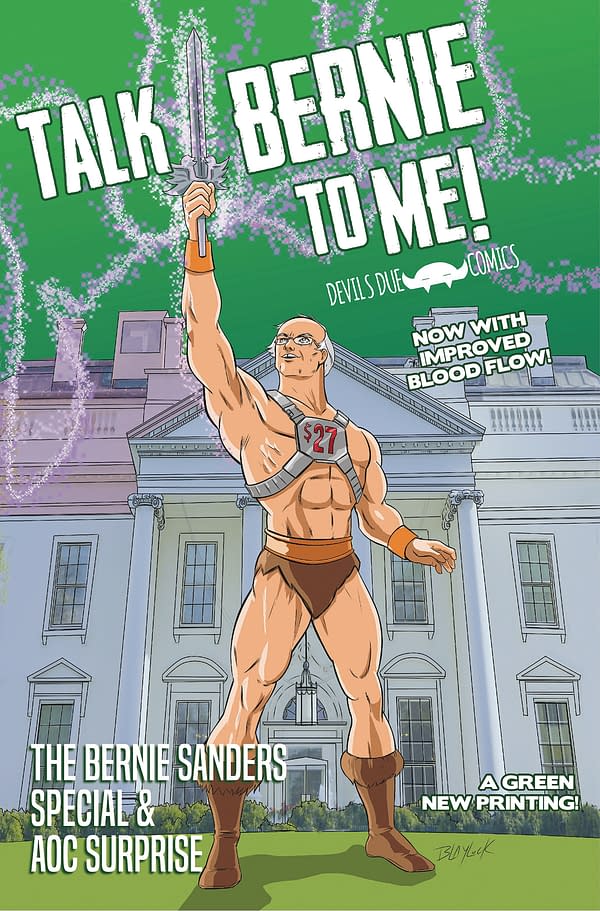 TALK BERNIE TO ME BERNIE SANDERS SPECIAL ONE SHOT 2ND PRINT
(W) Josh Blaylock, Various, Kit Caoagas (A) Various
Now with improved blood flow, he has the power… of the people! Back due to popular demand with our most popular Bernie variant cover, and because we're all still feelin' the bern.In Shops: Jan 08, 2020
Final Orders Due: Dec 02, 2019
SRP: $5.99
And there's also a second printing of this week's Boom Studios release Heartbeat #1 with a new cover by creator Maria Llovet.