Who Are The Secret Six Infected In DC's Year Of The Villain? Our Best Guesses
Ahead of the new Batman/Superman comic, spinning out of Heroes In Crisis, Batman: The Price, The Batman Who Laughs and DC's Year Of The Villain, we are told that six prominent individuals in the DC Comics Universe have been infected with the Batman Who Laughs virus that swaps them out for their deepest, darkest, dimensional equivalent. But which six?
When Bleeding Cool originally broke the story, we named Donna Troy and Perry White as two individuals who had been tagged in such a fashion. And possibly Jim Gordon of James Gordon Jr, who had been targeted by the Batman Who Laughs over in Batgirl.
Well, this preview image has been scoured for clues.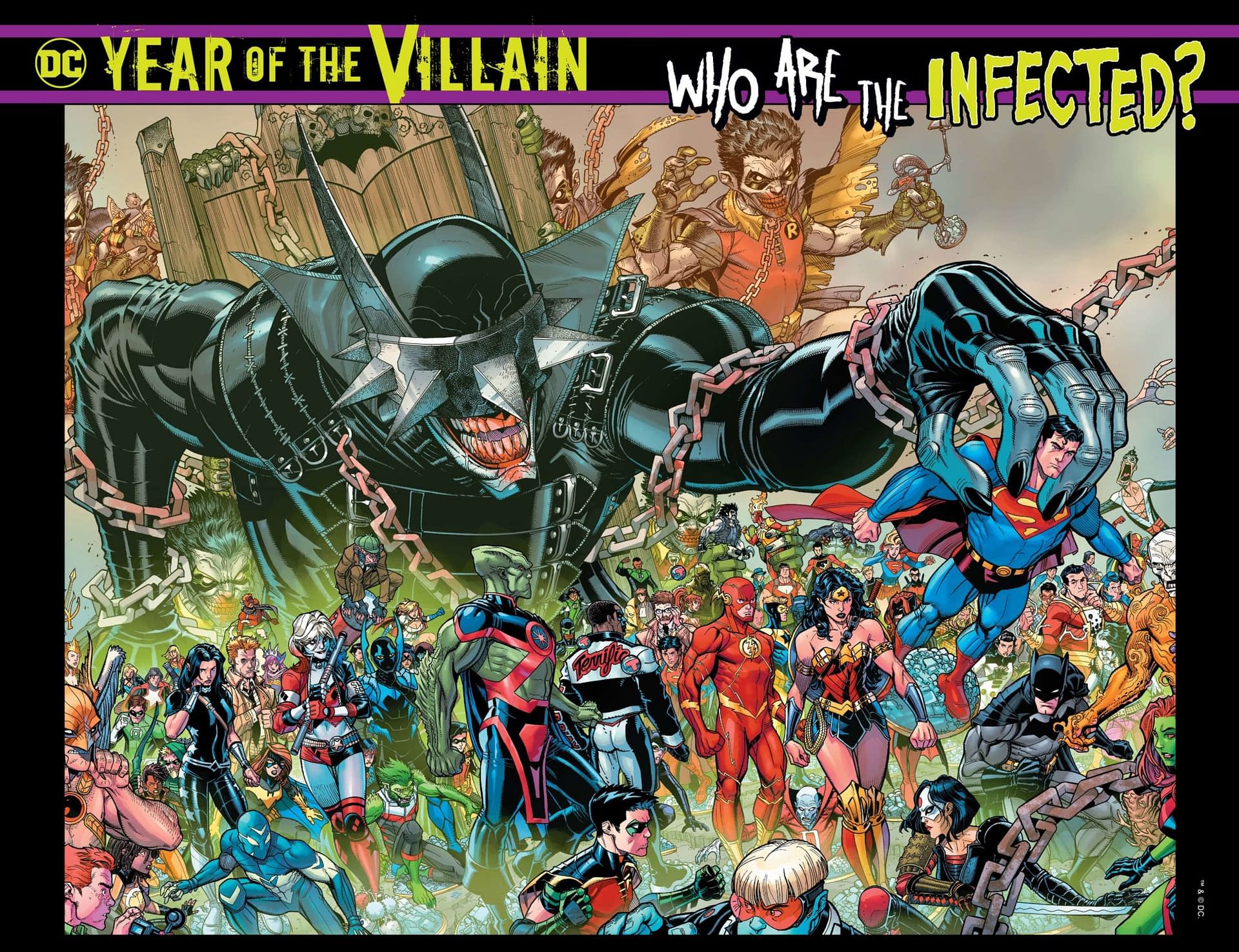 And it has been observed that certain people we mentioned are touching their face. As is Captain Marvel/Billy Batson, who has been revealed in Batman/Superman preview pages to be the Shazam Who Laughs.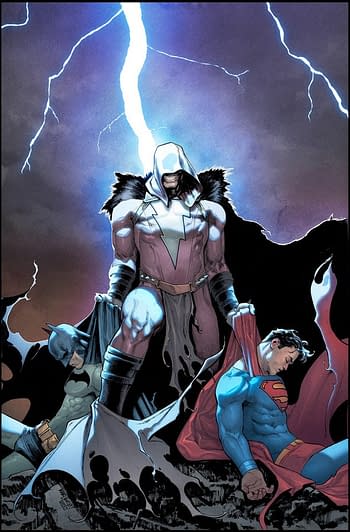 Hiding as one of the Batman Who Laugh's Robins…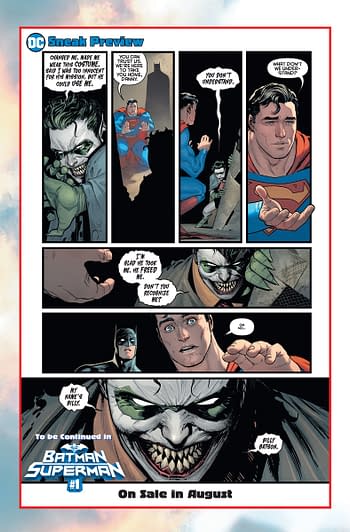 As well as Shazam, Jim Gordon and Donna Troy, as we originally said, there's Supergirl and Hawkman, also face-touching. That's five. No sign of Perry White in this image… can anyone find another face toucher?
It goes to FOC this coming weekend, so expect a lot of PR from DC…
BATMAN SUPERMAN #1
(W) Joshua Williamson (A/CA) David Marquez
Up in the sky, in the dark of the night, trust no one-for the Secret Six walk among us. Spinning out of the devastating events of the Batman Who Laughs, Superman and Batman are together once more in an all-new monthly series-and they're facing a terrifying new threat that could strike from anywhere. The Dark Knight and the Man of Steel must journey into the depths of Gotham City to learn which of their fellow heroes has been transformed into the horrifying horseman of their most dangerous and deranged foe ever. Our heroes will need to fight to survive, but an even more dangerous question lurks in the shadows: Can Superman and Batman even trust each other?In Shops: Aug 28, 2019
Final Orders Due: Aug 05, 2019
SRP: $3.99