Marvel throwback character Sentry who returned recently in Doctor Strange, is getting his own series again, from Jeff Lemire and Kim Jacinto.
In a PR-arranged interview with Jeff Lemire at Comic Book, he told them "You cannot have The Sentry without the Void. But what I was very conscious of was not simply retelling the same stories that had been told in the past with Sentry and Void. I want to see their relationship and their characters evolve and go in new directions… our series will start a few months after the events in Donny Cates' Doctor Strange, and Bob will already be reintegrated into the Marvel Universe a bit more."
The Sentry will exist in two different universes, defined by different art styles from Jacinto.
The Sentry #1 will be published in June as part of Marvel's Fresh Start relaunch.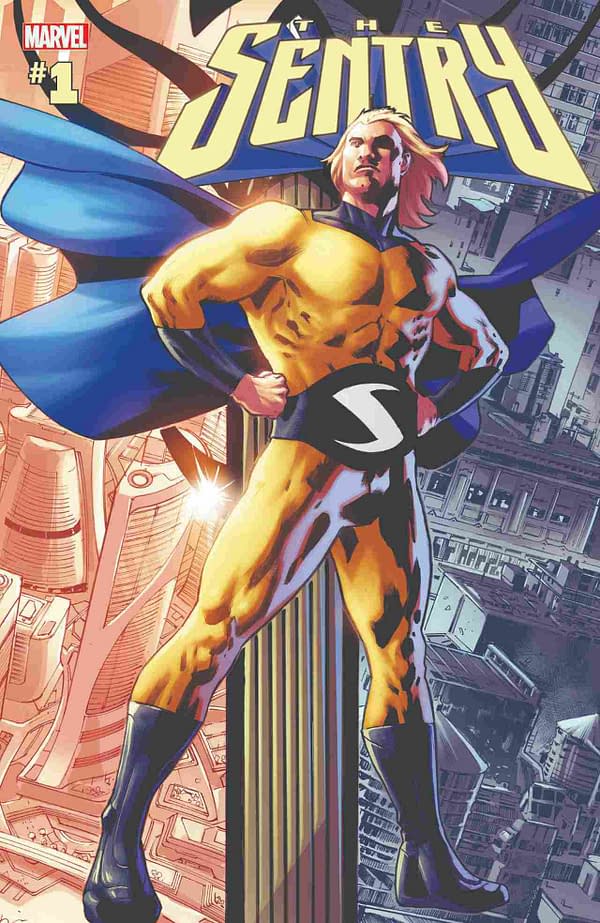 Enjoyed this article? Share it!