Separated At Birth: Simon Williams And Light Switches
This is a comic book panel from Simon Williams. From the British-originated Marvel UK comic book Spectacular Spider-Man Adventures #100.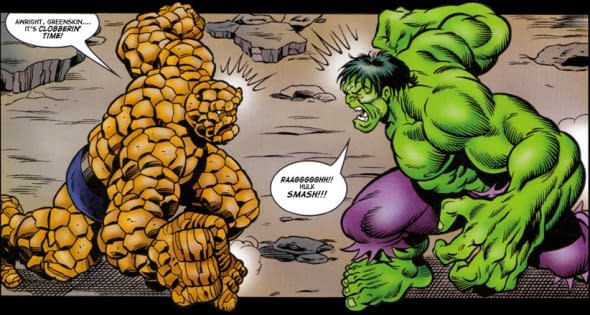 And here's an Etsy listing from SuperheroWallArt. And a reply by the lister to someone complaining – that suggests he's already been contacted by others as well…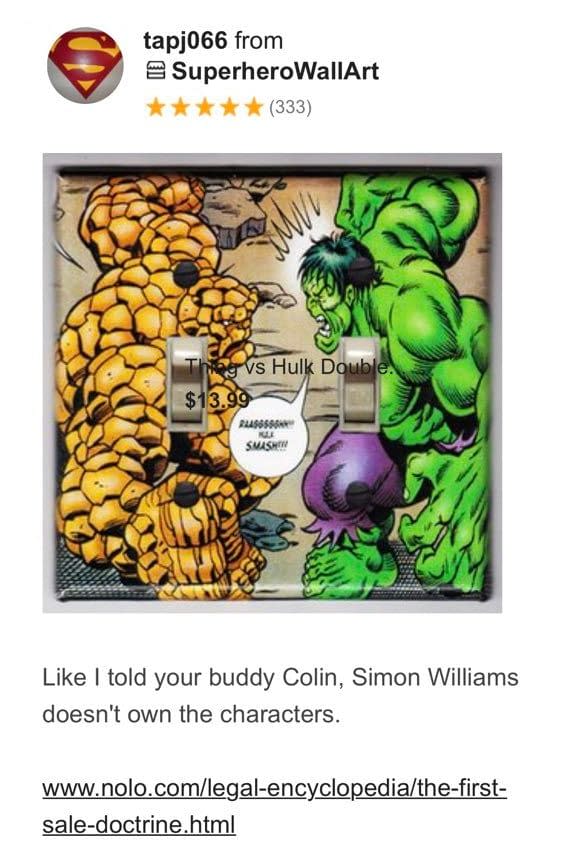 First Sale means that you can buy something and then sell it again without the permission of the original seller. In this case, however, the image does not appear to have been just bought from a comic, cut up and then reused, as the visual is significantly stretched to fit the space. As well as altered in other forms… with horror or horrors, comic sans added.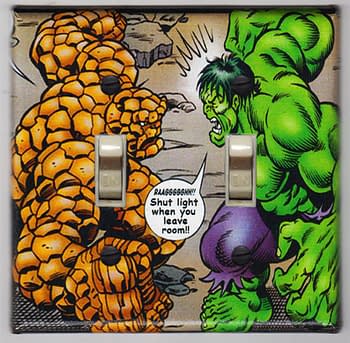 As the seller states 'I can do custom images. Please let me know what you are looking for and I will see what I can do.'
This is not the only time Simon Williams has suffered such indignities… light switches instead of socks this time, Simon?
Separated At Birth used to be called Swipe File, in which we presented two or more images that resemble each other to some degree. They may be homages, parodies, ironic appropriations, coincidences, or works of the lightbox. We trusted you, the reader, to make that judgment yourself. If you were are unable to do so, we asked that you please return your eyes to their maker before any further damage is done.
The Swipe File didn't judge; it was interested more in the process of creation, how work influences other work, how new work comes from old, and sometimes how the same ideas emerge simultaneously as if their time has just come. The Swipe File was named after the advertising industry habit where writers and artist collect images and lines they admire to inspire them in their work. It was swiped from the Comic Journal, who originally ran this column, as well as the now-defunct Swipe Of The Week website.