Sex Criminals #25 Review: Great Dialogue and Endearing Characters
[rwp-review-recap id="0"]
The house belonging to Suzanne's mother has burned down. The two women must now take refuge in a hotel. Meanwhile, Jon and the others who share his abilities have sensed that something has happened to Suzanne and worry that Badal may be after her. They gather a search party to find Suzanne and, hopefully, protect her from Badal.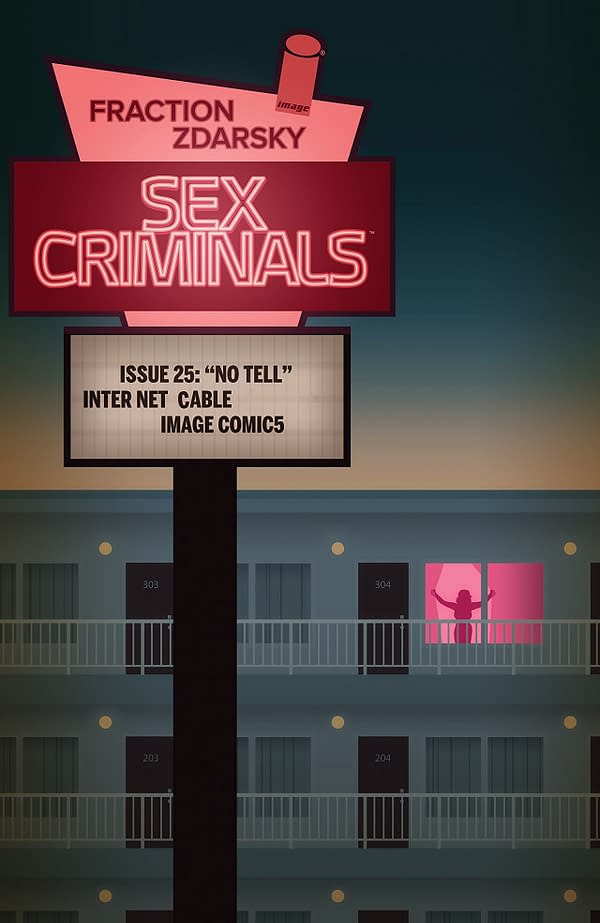 Sex Criminals #25 delivers a climactic extra-sized issue to begin the task of reuniting Suzanne and Jon for the first time in a spell. The circumstances are surprisingly grounded given the comic's conceit. Reading comics from the Big Two, you could be forgiven for forgetting that losing one's house to a fire is devastating.
As is often the case, the strongest aspect of this issue of Sex Criminals is by far the character interactions and anarchic yet brilliant dialogue. Jon interacting with the wide cast of characters is both highly amusing and surprisingly cathartic, especially regarding "Kegel Face."
Suzanne gets a cathartic moment of her own this issue (zing!), but it's handled well. It's a powerful moment for her, as it's a reclaiming of agency and power after her life as gone so far off the rails.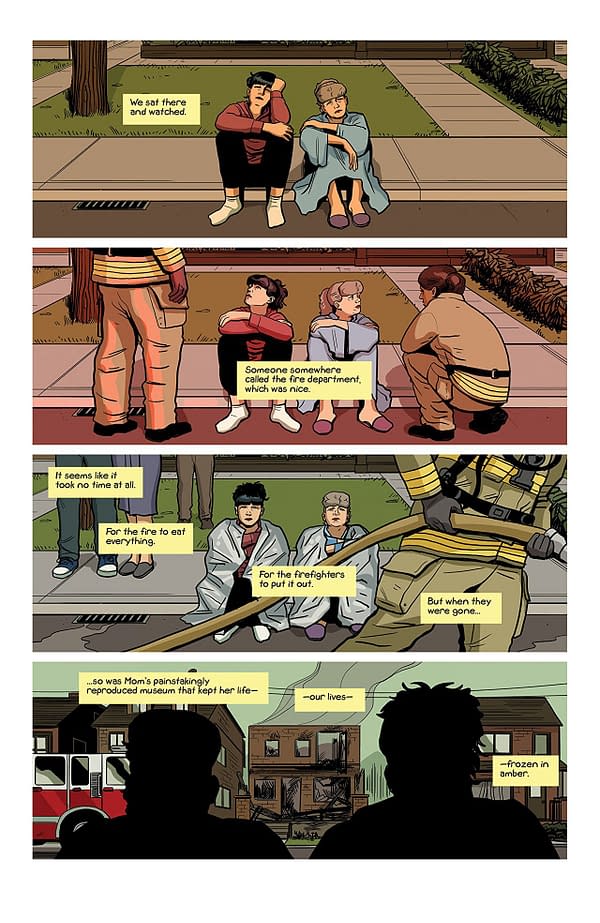 Chip Zdarsky continues to do phenomenal work on the visuals. The characters are expressive, their body language is handled very well, and the power visuals look great. The paneling layout is often quite clever, allowing the sequential art to flow very well. The color work is well balanced, often bright, and helps the pages stand out even more.
Sex Criminals #25 is a great character-focused issue with a satisfying and cathartic ending (zing again, technically). Matt Fraction and Chip Zdarsky continue to impress with their super-powered sex-focused comedy/drama. This extra-sized issue is well worth the asking price, and it easily earns a recommendation. Give this one a read.
[rwp-review-ratings id="0"]
[rwp-review-form id="0"]