Posted in: Comics | Tagged: auction, captain marvel, comic connect, fawcett, shazam, vintage comics, Whiz Comics
---
SHAZAM: First Appearance Of Captain Marvel In Whiz Comics #2 (#1) CGC 9.0 Sells For Record $281,001 The highest CGC-graded copy of Whiz Comics #2 (#1) CGC 9.0 has just sold for $281,001 at high-end comics & collectables auction house Comic Connect. The February 1940 cover-dated comic book from publisher Fawcett includes a 13 page story by writer Bill Parker and artist C.C. Beck which contains the first appearance and origin of Captain Marvel. According to Comic Connect, this copy is part of a collection of books unearthed from the Library of Congress.
Captain Marvel launched with strong sales for Fawcett, a fact which quickly brought the character to the attention of DC Comics (then known, among other names, as National Comics Publications). DC sent Fawcett a cease-and-desist letter in 1941, claiming similarities to Superman. The matter was ultimately resolved after a 12 year legal battle between DC and Fawcett, with Fawcett paying DC $400,000 and agreeing to cease publication of all titles related to the character. DC then licensed Captain Marvel and other Fawcett characters in 1972, launching the title as Shazam, because "Captain Marvel" had in the meantime become a trademark of rival publisher Marvel.
The debut issue of Whiz Comics was listed as #2 to continue numbering from unreleased ashcan mock-ups of the title used for copyright and promotional purposes — Fawcett had made mock-ups for #1 using the title Thrill Comics and Flash Comics (other publishers beat them to the punch in both cases, with DC's Flash Comics and Better Publication's Thrilling Comics), before settling on Whiz Comics. There are actually two issues listed as #3 of the ongoing title, done to reset the numbering of the published issues properly after that.
There's been much debate on the relative importance of this book among well-heeled collectors in recent years. It had been considered a slow and/or under-guide seller for some time, as some have argued that Superman and Batman have eclipsed the character in importance. However, as the first appearances of both of those characters can now run well over a million dollars (see Action Comics #1 CGC 9.0 for $2.16 million, and Detective Comics #27 CGC 8.0 for $1,075,000), it may be time to reexamine its relative value in the scheme of things.
In December of last year, Bleeding Cool told you about the stunning sale of a Whiz #2 (#1) CGC 6.0 copy for $176,000 — a hammer price which far surpassed expectations for a copy in that condition. Though many informed collectors consider that sale somewhat of an anomaly due to a bidding war between two dedicated collectors caught up in the heat of the moment (of course, the same could be said for any number of auctions), it did seem to awaken many to the idea that this still is a very important book — and a very tough-to-find one as well. There are shockingly few unrestored copies on the CGC census — and amazingly, only 4 copies graded CGC unrestored 6.0 fine or better.
There may be at least one unslabbed copy out there in nicer condition than this CGC 9.0 copy. The Overstreet price guide reported that the high-grade copy of Whiz #2 (#1) from the fabled Edgar Church collection sold for $176,000 around 1995, which is before the CGC era.
All in all, this sale of Whiz Comics #2 (#1) CGC 9.0 for $281,001 is a solid price for an excellent book. We'll do a round-up of other sales from this week's Comic Connect auction shortly.
---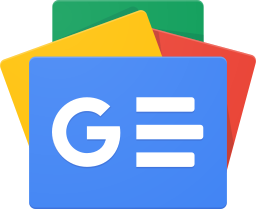 Stay up-to-date and support the site by following Bleeding Cool on Google News today!