Shredder Struggles Against Echoes of Himself in "Shredder in Hell" #3
[rwp_box_recap id="0"]
Oroku Saki has been having a hard time with his personal after-life. Forced on a road of discovery, repentance, and redemption, the man once known as the Shredder has had to confront the specters of his past.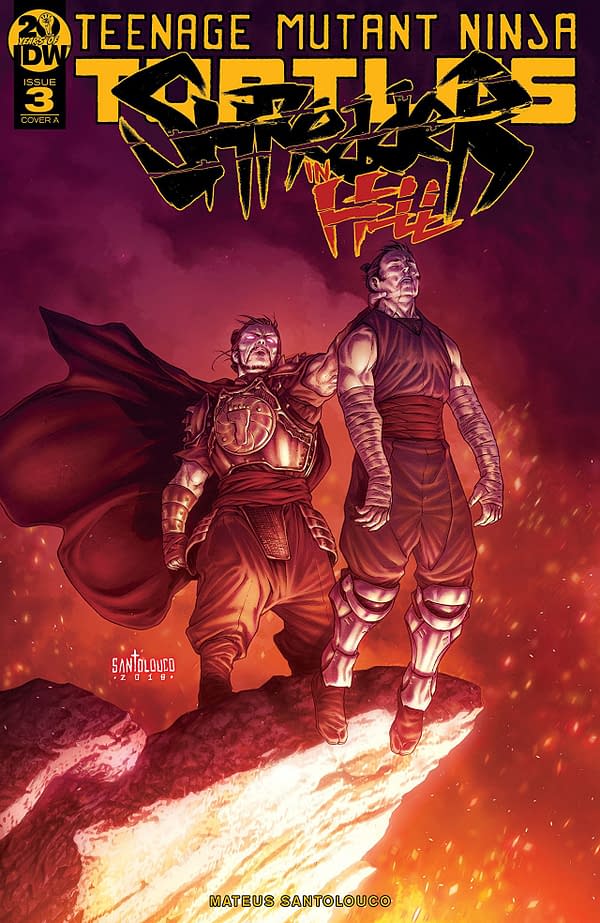 Now, he is forced to battle against Takeshi Tatsuo, the original vessel of the dragon that is the source of Oroku's power. The dragon does not want the Shredder to awaken from the dream he is wandering through, and sends Tatsuo to halt his journey.
Shredder finds himself with a peculiar guide, a spunky young demon who agrees to lead him, and the last vestiges of Splinter, through hell. They part ways, and Shredder is confronted by the echoes of his father, the turtles, and most of the foes he's faced in life.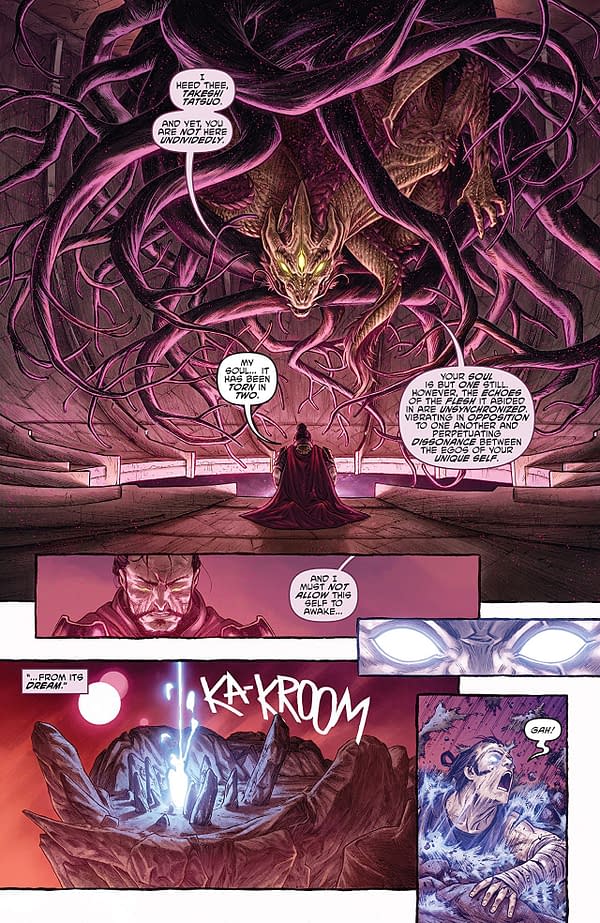 Shredder in Hell is pretty remarkably brought to life by Mateus Santolouco, who handles both the art and the story. There's an epic, ephemeral quality to all of the art, with Shredder's lament at the mistakes he made in life clearly hanging on his conscience.
Santolouco is joined in color work by Marcelo Costa, who gives the entire book a bold, yet muted color-scape, with dreary, washed out specters and bold, crimson skies. It's really striking to look at.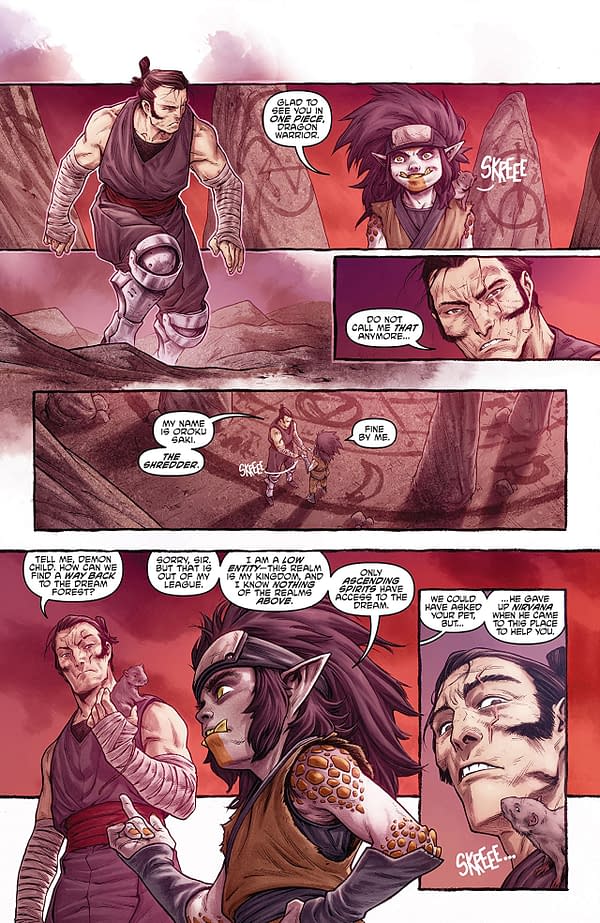 There's a battle sequence towards the end of the book that is worth the cover price alone, with magic, martial arts, and monsters- my favorite "m" words in comics, coming together smashingly.
Shredder in Hell #3, as gorgeous as it is, would probably make for an even more impressive graphic novel collection. So I will sincerely recommend die-hard TMNT fans pick up the single issues, especially for the jaw-dropping art. Passive collectors will find plenty to love as well, but you can probably hold off for the trade.
SUMMARY: Art & Story: Mateus Santolouco; Colors: Mateus Santolouco & Marcelo Costa; Letters: Shawn Lee; Editor: Bobby Curnow; Publisher: IDW Publishing; Release Date: May 15, 2019, Cover Price: $3.99; 30 pages.
[rwp-review-ratings id="0"]
[rwp-review-form id="0"]