Superstar comic book writers Gail Simone and "The Great One" Brian Michael Bendis are set to guest star on an online trivia contest show to promote Syfy's Krypton TV show. Dubbed Krypton's Fan of Steel Live Trivia Challenge, the contest, hosted by Tiffany Smith, will run nightly starting today at 8 p.m. Eastern Time, and fans who really know their super-stuff can win $1,000 if they take the grand prize each night. The last episode will air right before Krypton's premiere on March 21st.
Bendis, of course, recently jumped ship from Marvel to DC and will be writing both Superman and Action Comics after Action Comics #1000. Gail Simone is Gail Simone and can go and do whatever she pleases — who's going to stop her?!
To participate, head to fanofsteel.syfy.com.
Here's some more info from the press release:
To prepare for the premiere of SYFY's original series KRYPTON and the 1000th issue of DC's seminal comic book series Action Comics, SYFY is giving Superman and DC superfans the chance to put their knowledge to the test with KRYPTON'S FAN OF STEEL LIVE TRIVIA CHALLENGE. The trivia contest will take place on SYFY.com nightly at exactly 8 PM ET/5 PM PT beginning March 12 leading up to KRYPTON's premiere on Wednesday, March 21 at 10/9c.

The online gameshow, hosted by Tiffany Smith ("DC All Access," "Geeking Out") along with special guests from the comic book world such as writer Gail Simone ("Birds of Prey," "Wonder Woman") and writer/artist Brian Michael Bendis ("Ultimate Spider-Man," "Age of Ultron"), will incorporate lore from Krypton, Superman and the larger DC canon. Fans will have a few seconds to respond to multiple choice questions developed by SYFY and award-winning comic book writer Mark Waid ("Kingdom Come") as they compete for the nightly $1,000 grand cash prize.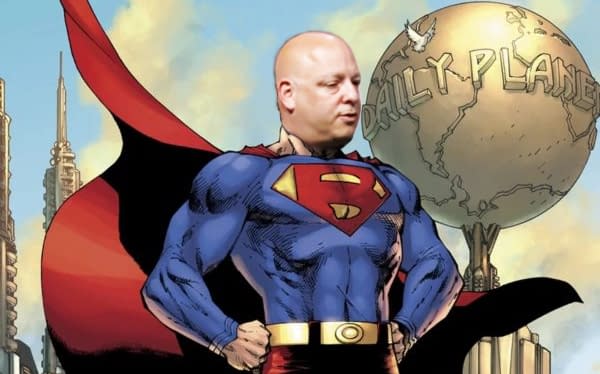 Enjoyed this article? Share it!