Skybound has released the "April Fools" variant cover for Redneck #12 by Gabriel Hernandez Walta, playing off the Marvel Legacy trade dress with a Skybound Legacy story titled "Granpa Wins!" The comic is billed in a press release as the "jaw-droppingly shocking, mouth-wateringly delicious finale to the second story arc" of Redneck.
In the smoldering fallout of last issue's shocking ending, the Bowman clan must escape the tide of blood licking at their heels. But not everyone is fast enough to outrun the crashing waves…
Redneck #12, by Donny Cates and Lisandro Estherren, hits stores on April 25th, several weeks after April Fools' Day, so nobody will see it coming. Final order cutoff for the comic is Monday, April 2nd.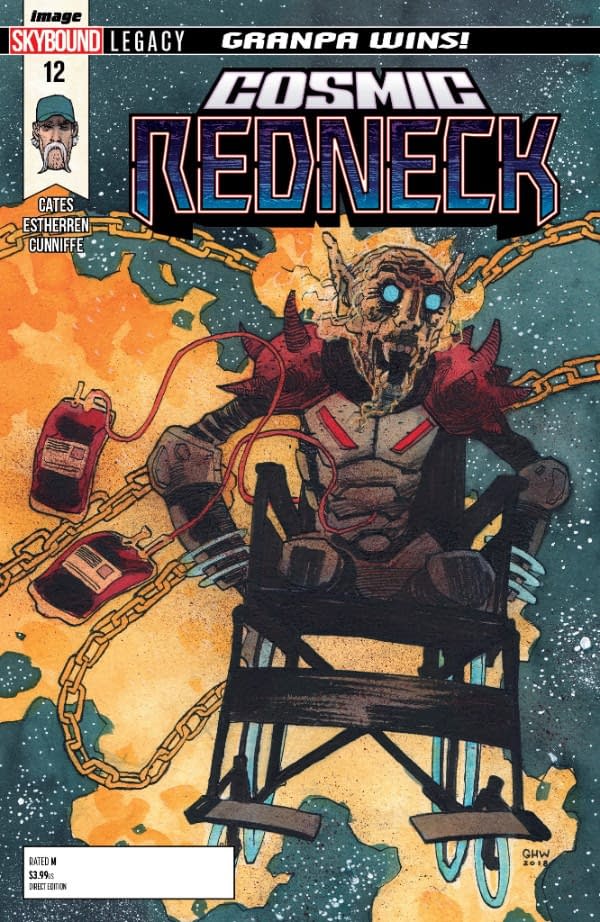 Enjoyed this article? Share it!