We're already expecting a comic book based on William Gibson's original screenplay for Alien 3, adapted by writer/artist Johnnie Christmas and colorist Tamra Bonvillain. At the Diamond Retailer Lunch at San Diego Comic-Con, we didn't learn much more than that…
But we did get our first look inside the comic, showing a glimpse of what might have been… perhaps what should have been?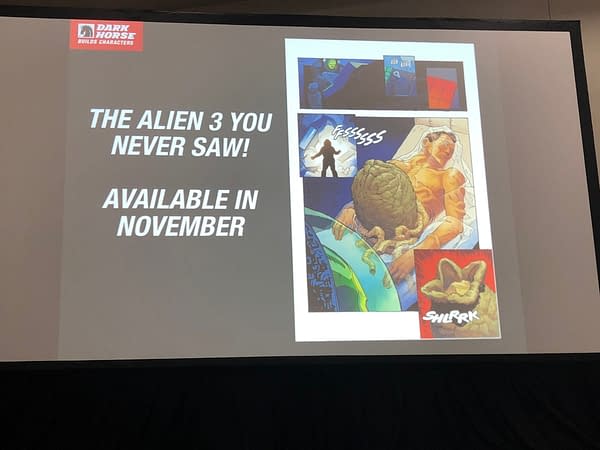 Dark Horse also teased their upcoming Aliens and Predator Essential collections, which have been previously solicited.
And they revealed that Aliens vs. Predator will be getting a similar treatment soon, full-size, no small trim.
Stay tuned to Bleeding Cool for more news from the Diamond Retailer Lunch.
Enjoyed this article? Share it!