A Sneak Peek at DC Nation #1 and #2
DC Comics may have announced 1 million sales for the first issue of DC Nation #0, but at the Diamond retailer summit at Chicago happening right now they also gave a little sneak peek at issues one and two coming later this year — and also how many copies retailers should expect to receive.
And rather than the 25 cent cover cost for the Zero issue, which has actual comic stories in it, the first two issues of this promotional magazine will be completely free — and tagged to 125% of the retailer's order that month of the Batman comic. Which, given there's a Batman wedding on, should be quite high.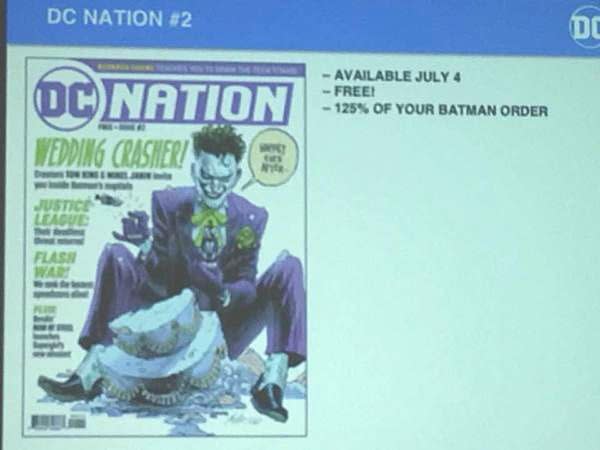 Hopefully this won't be cancelled as soon as their last attempt, which only made it to the first issue…