Snyder, Tynion, Bennett, Wu, Soule, White, Chen And Smith At 4th World For Free Comic Book Day
By Jemal Flores
It was Free Comic Book Day this past Saturday May 2nd. at the Fourth World Comics and Toys store. Batman writers Scott Snyder, James Tynion IV and Marguerite Bennett (A-Force,Maxride) were there to sign comics and answer fan questions. The line For these three people was long, but moved along very fast.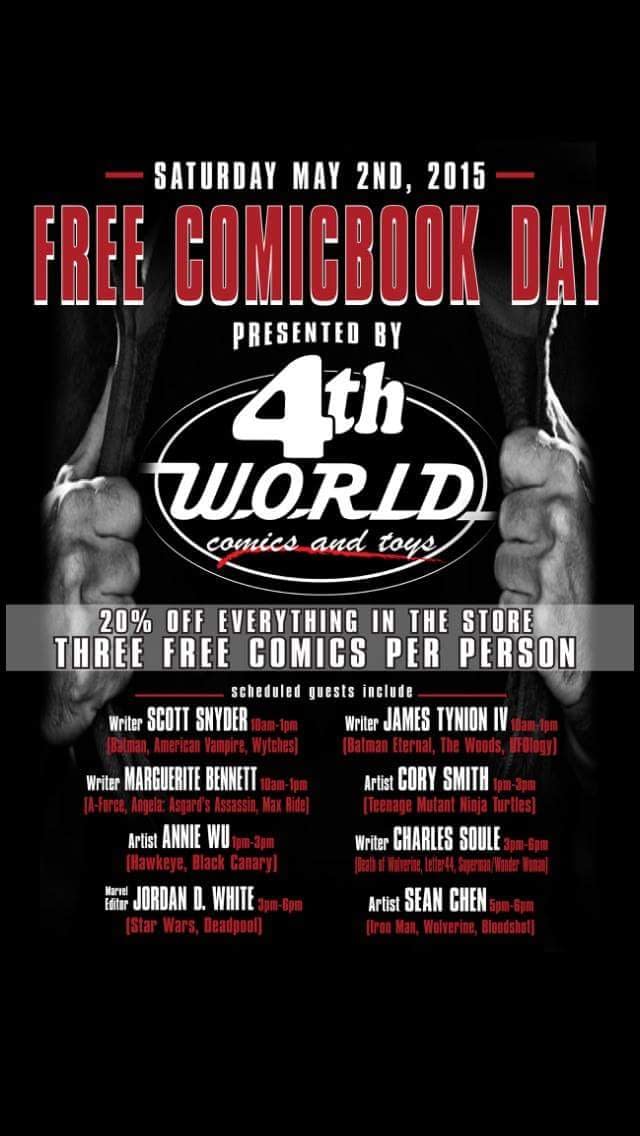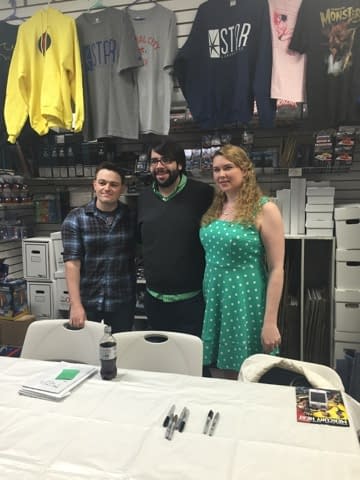 This year the 4th World comics store tried something I have not see done before at a comic book signing on Long Island. They gathered arguably the best and some of the biggest names in comics for an all day signing. Also in attendance Annie Wu (Hawkeye) and Cory Smith (TMNT) they shared a table. Writer Charles Soule (She Hulk) and Marvel Editor Jordan White and Sean Chen (Bloodshot) rounded out the signing team for the day. There were hundreds of fans and some Cosplay.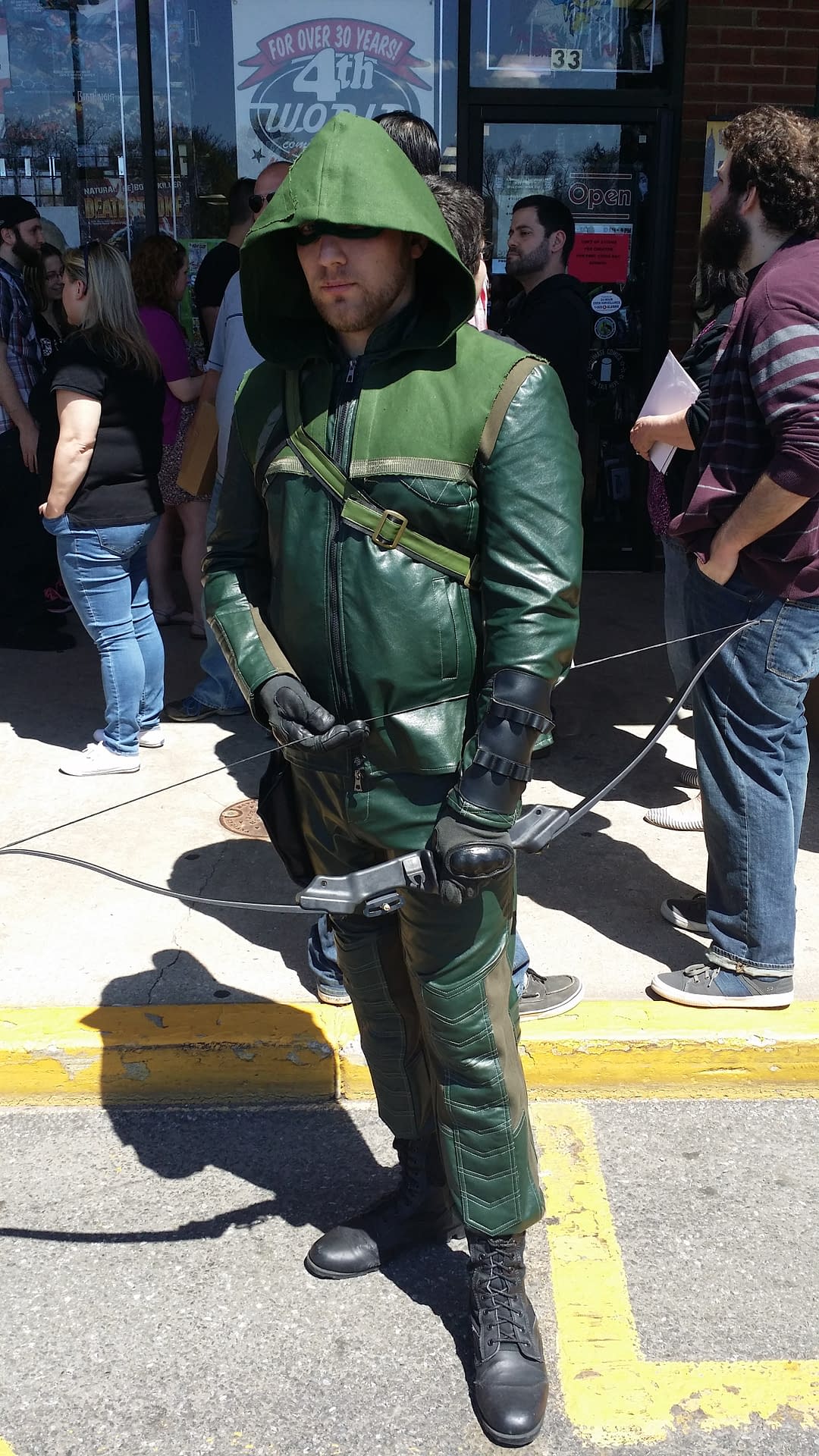 A Super fan even decked out his car to look like a Agents of S.H.I.E.L.D. Vehicle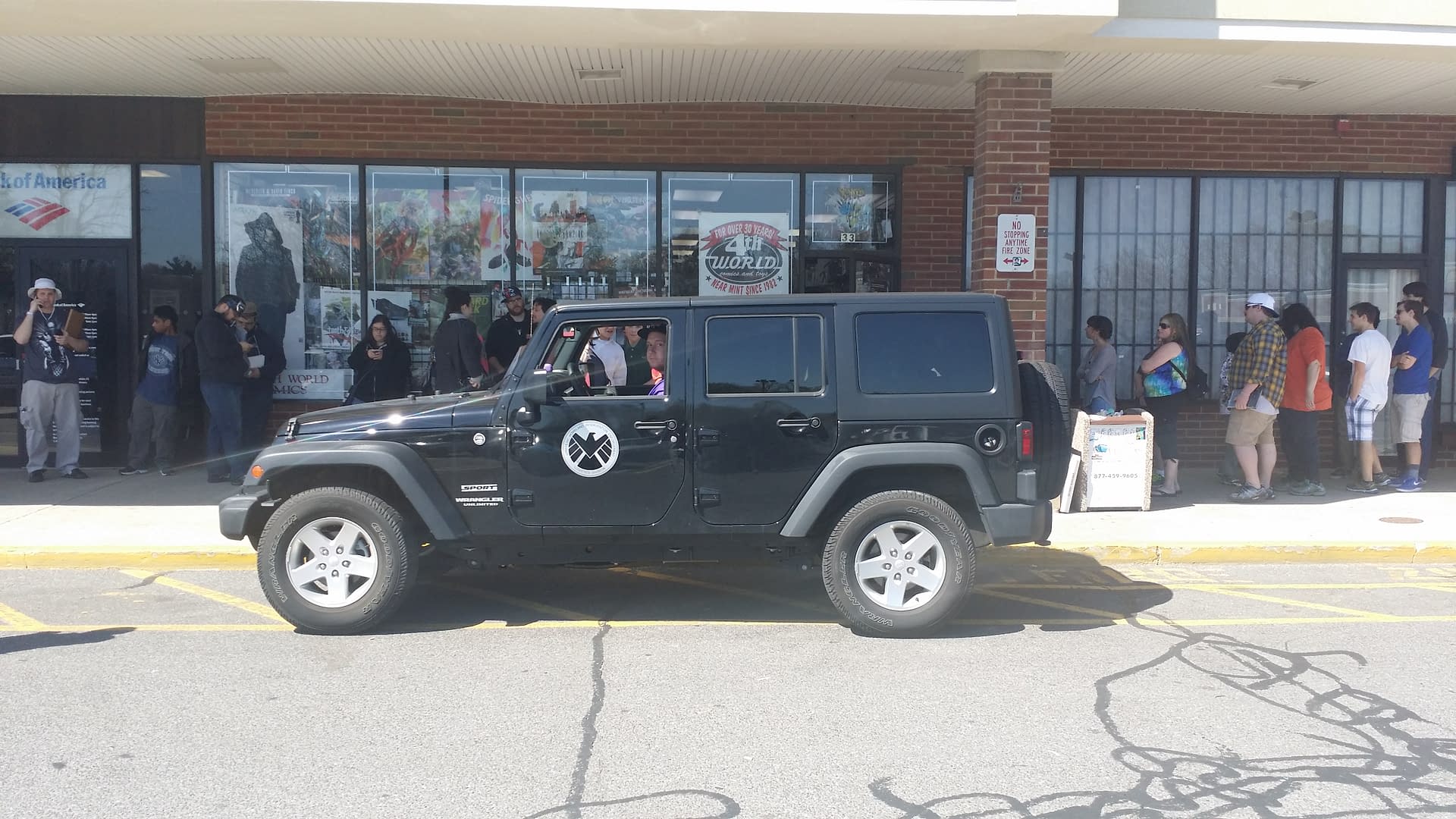 More photos from the event.
You can find more more by visiting Fourth World Comics on facebook .Thanks to Michael Ragosta on Twitter @thisgoodidiot & Zachary J. Maeres on Instagram @zmaers
Jemal Flores is Comic Book Collector, & Charity Cosplayer. He is a fan of all things nerdy.
You can follow him @chojinmahn on Twitter.