As revealed in Heroes In Crisis #8 by Tom King, Travis Moore and Mitch Gerads, we saw just how Wally West killed everyone. Accidentally of course. Triggering an alarm when he somehow managed to piece all of the Sanctuary information together in order to release it to the world…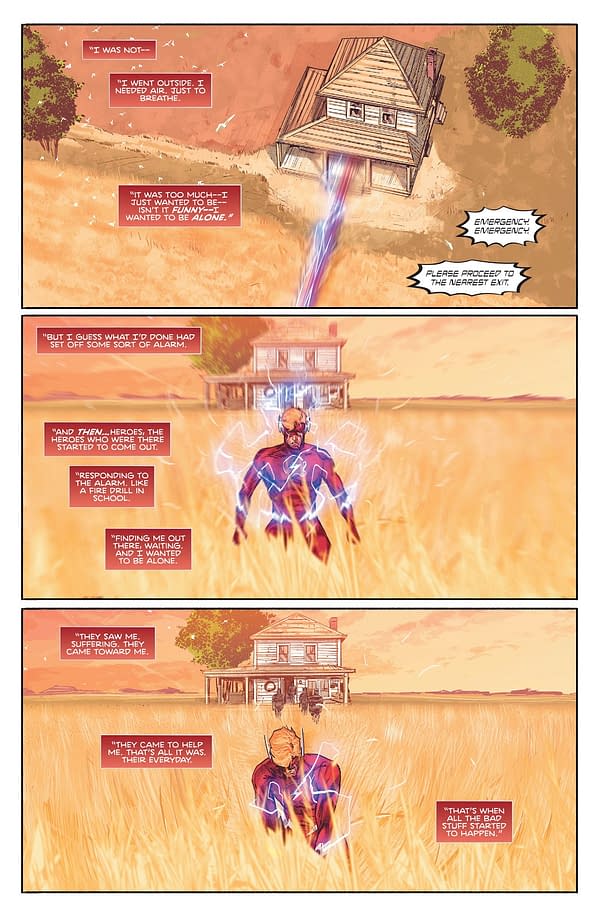 As the rest of the clients of Sanctuary stepped out behind him…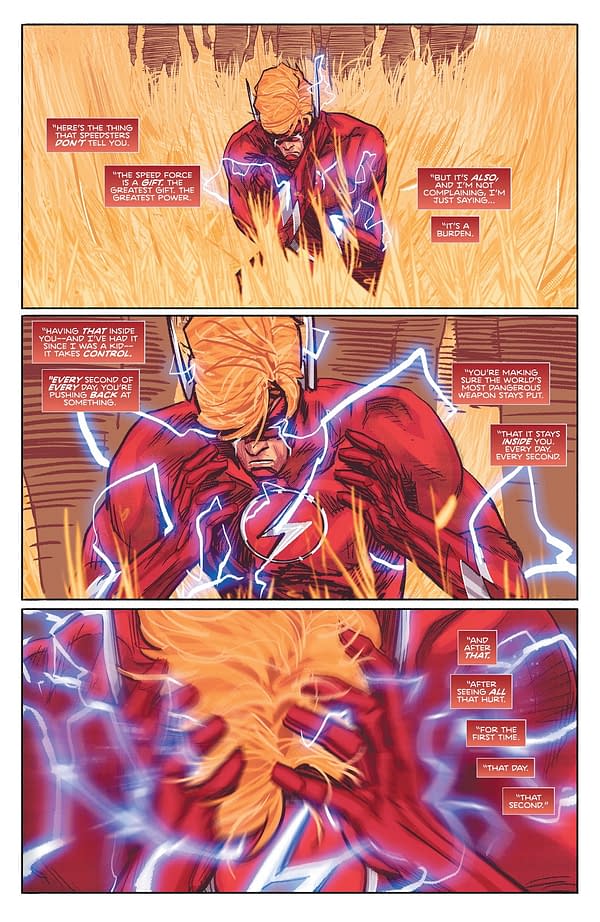 …and going boom, killing them all.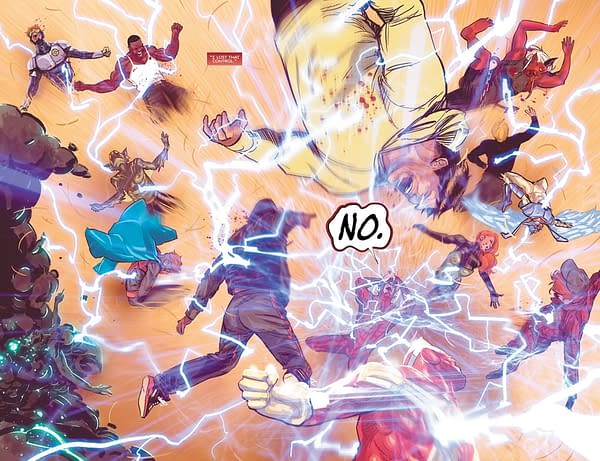 Ezcept… that's not how it happened the first time around. I thought that, maybe, Heroes In Crisis #9 may have an added explanation… specifcially as to the death of Lagoon Boy. Who, rather than being blown up by the Speed Force, found everyone already dead…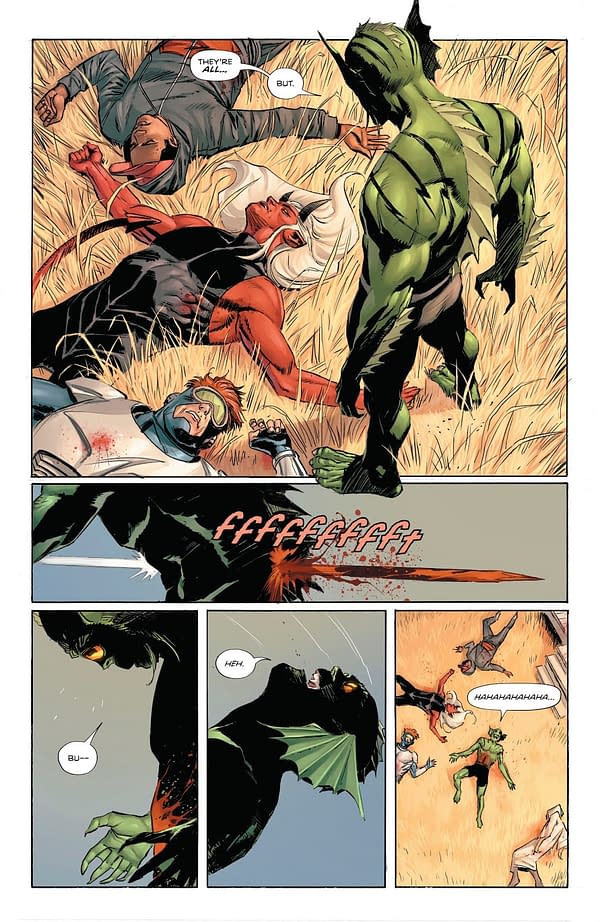 Only to be shot in the gut on doing so. Not quite the accidental deaths that the series ended up tagging Wally West with.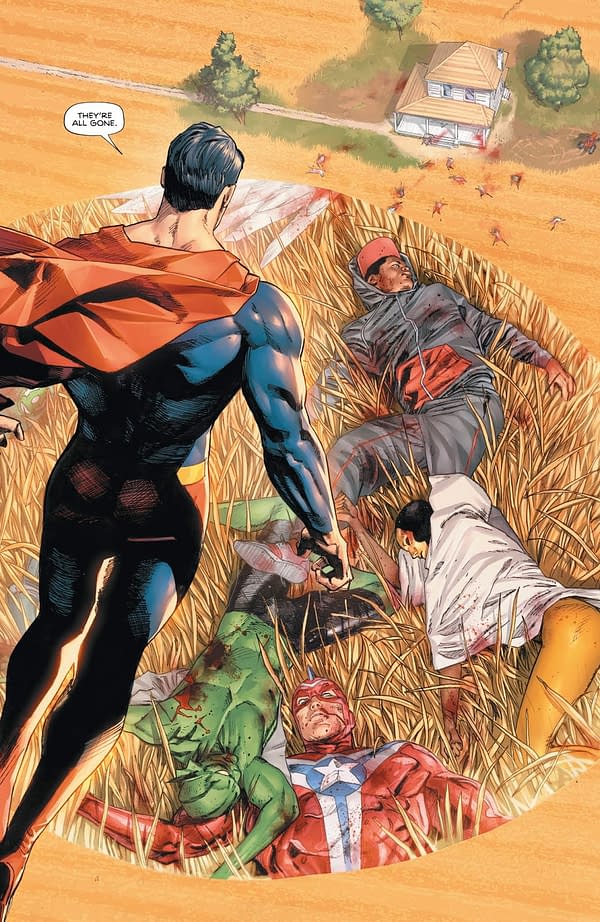 Wally West moved the bodies about a bit, yes. But did he also kill Lagoon Boy to cover his tracks too? Maybe the upcoming Wally West series will explain it all? Right now it may have some heavy lifting…
Look for more about a Wally West comic as we approach San Diego Comic-Con…
Enjoyed this article? Share it!